Why we start with ideas
They can turn perceptions on their heads. They can twist established ways of thinking or provide totally new perspectives. They can reframe how people look at you or connect things in new ways. Ideas are what marketing lives or dies by and they drive everything we do. We back our craft with inspired creative thinking, giving you work that's targeted, unique and impossible to ignore.
Great characters.
The Absolute way.
At Absolute, it takes a certain type of person to be part of the team – people who have our culture as part of their make-up. These individuals challenge the status quo. They aren't paper-pushers who just take the easy option and do only what the client is asking for. They're people with strength of mind and clarity of vision, who have ideas about doing things differently.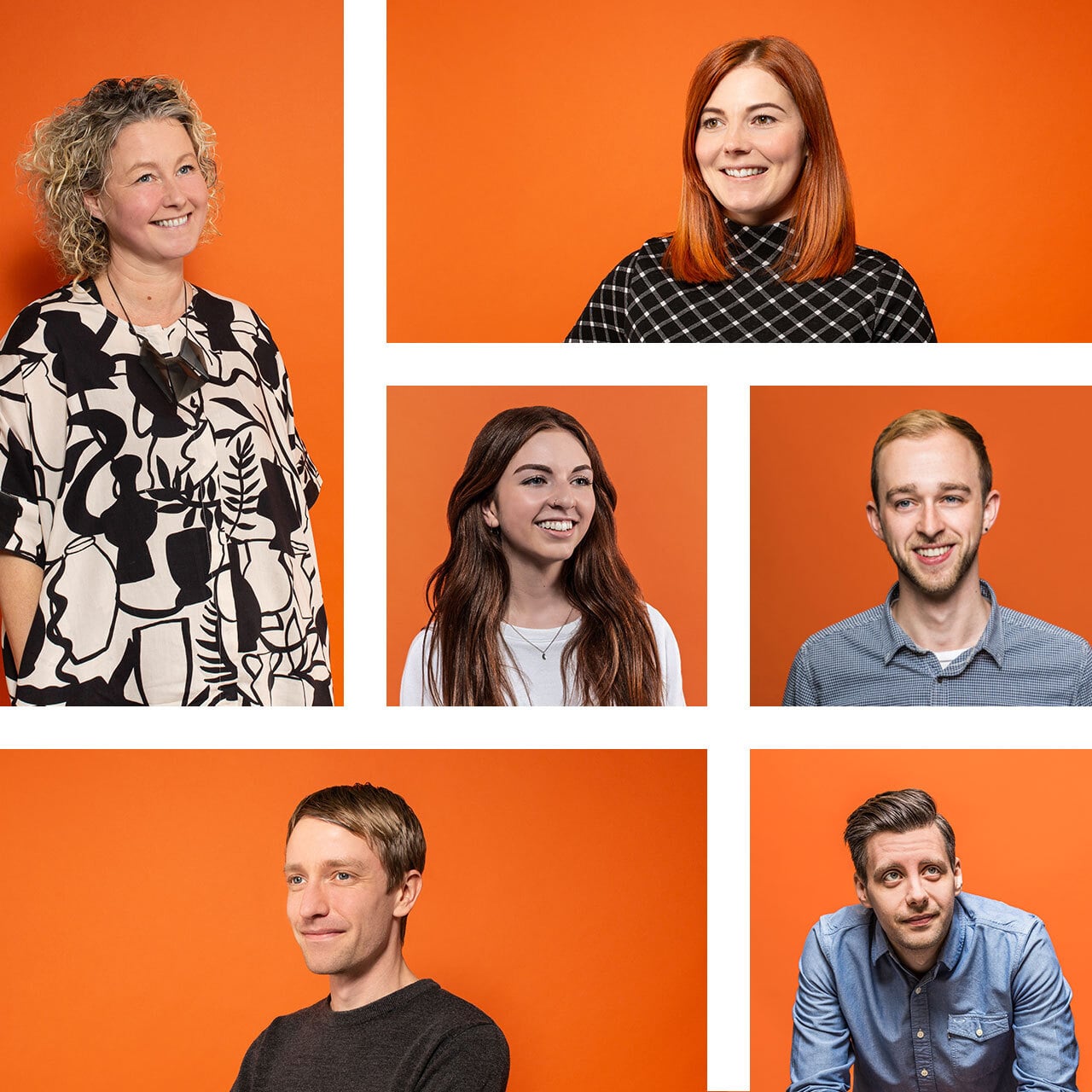 What's it like to work here?
The big bold colour scheme and graphics, different working zones, leading technology and quirky features is an extension of the Absolute brand personality and proposition - these photos will give you a real insight into what we're all about.
We like to make stuff
Creative thinking isn't just a digital thing. It's a pads and pens and cameras and glue and card and wood and glass thing too. Over the past few years we've designed beer labels, a boardroom table, built a photography studio and plenty more. So expect much more from us than just beautifully crafted websites.
Careers and internships
We're a team of problem solvers, each with our own specialist skills, and we love to collaborate, to pull apart problems, explore different approaches and spark ideas off each other.
Can't find a role to suit you? Register your interest in future positions by uploading your PDF portfolio / CV using the link below.
Current available job roles
Apply
If you think that you have the skills required and would like to join our team, please send us your details using the form below.
Why good is not good enough
We believe that you're only as good as your last job. Our standards are set high. So we question the quality of every piece of work we do. Because seeing our ideas out there in the real world: cutting through the clutter, getting noticed, and really making a difference for our clients, is what drives us. And if we pick up an award along the way too, then it's a winner all round.