19 / 05 / 2022
Boosting Bolton's creative community
Bolton, what is it most known for? Phoenix Nights? Bolton Wanderers? Carrs Pasties? Amir Khan? It's certainly not renowned for creativity, not in the design world anyway. The area is often overlooked for Manchester, where the Northern Quarter has long been a hub for design agencies in the North West.
We've been working hard to change those perceptions, entering design awards which not only place us alongside some of the most established agencies in the North but in the UK too. Championing the idea that you don't need to be in a big city to create impressive work.
It was the effects of 2020 that gave us a much needed push to create a larger sense of community in our local area. Our impressions were that people no longer felt that they needed to be in the city, or the studio for that matter, to create great work. For us, it was the perfect time to start to connect with creatives close to us and promote design in Bolton.
So in 2021 we partnered with Chris Sanders of Right Aligned, who like us, aligned with our philosophy of promoting design in areas which are often overlooked. This led to exciting discussions as well as an online interview with myself, and Simon, as well as two in person events speaking to local talent in a fresh, more informal format.
Testing testing… 1,2.

For those who haven't been to Absolute's studio
,
i
t's a big one.
W
e've always thought it would be the perfect space to host events; we're not in a bad spot to connect with the local design community, so when Right Aligned were looking for hosts for local in-person events, we jumped at the chance.
We had a list of talented creatives we wanted to speak to and started to get the wheels in motion to launch our first event at the end of August. Luigi Carnovole was our first guest, and between the three of us
(me,
Si and Luigi) we formed an instant creative bond.
We started to discuss how we could create an event which felt fresh and told Luigi's story, but not in a way which had him stood up on a stage running through his career to date. Been there, seen that. We wanted something more relaxed, an event which our guests could get involved with too. That way everyone's voices could be heard on the same level.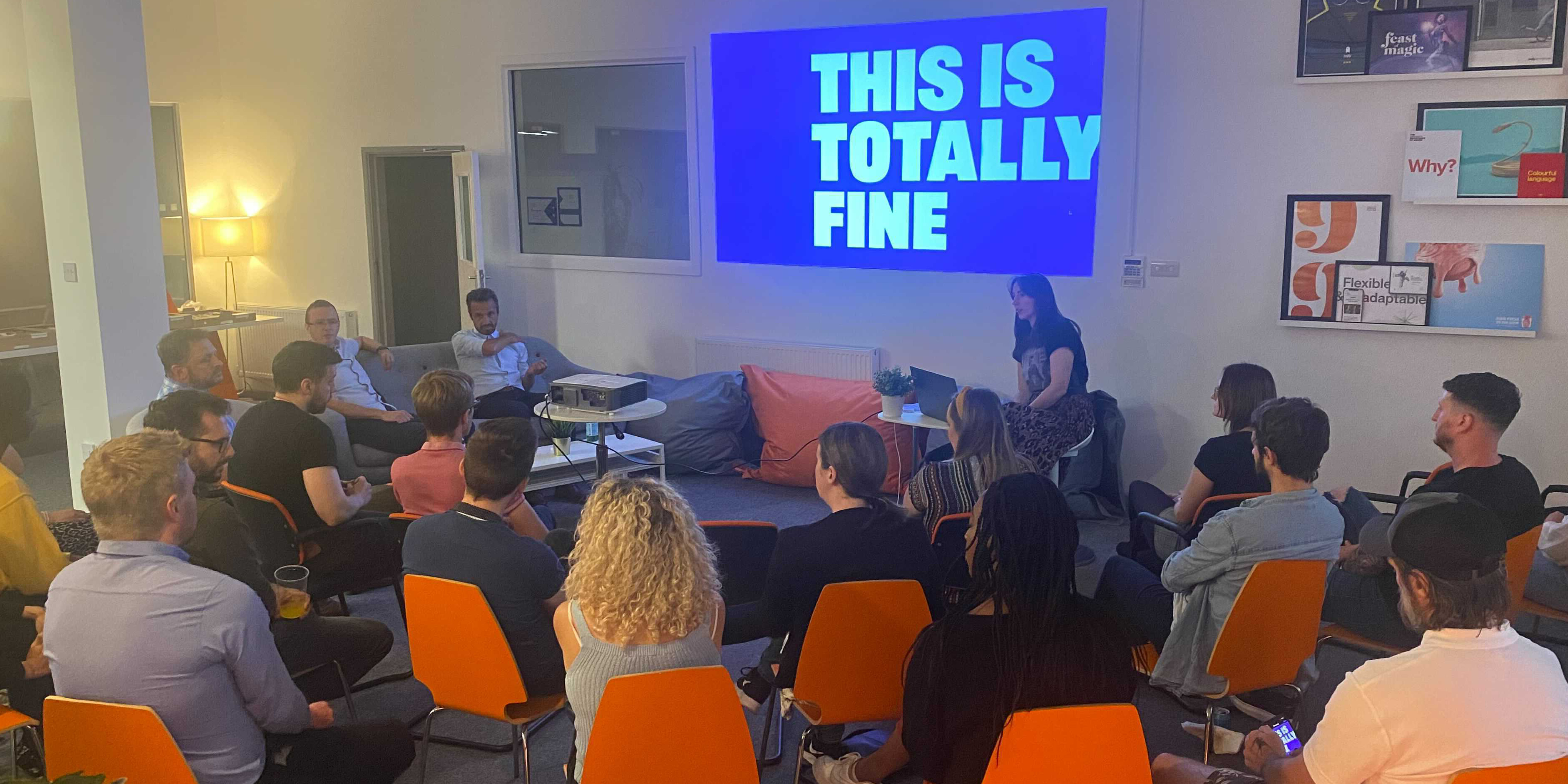 This format worked brilliantly. We had some great insights from our audience centred around the theme of
'demystifying'
were we discussed location, perceptions and creativity. For a trial run of the events it seemed to go down quite well; it showed that there's a wealth of talent of many different levels in and around Bolton.
It was even more rewarding to see people who hadn't seen each other prior to 2020 have a good catch-up with a pasty and even met up after the event!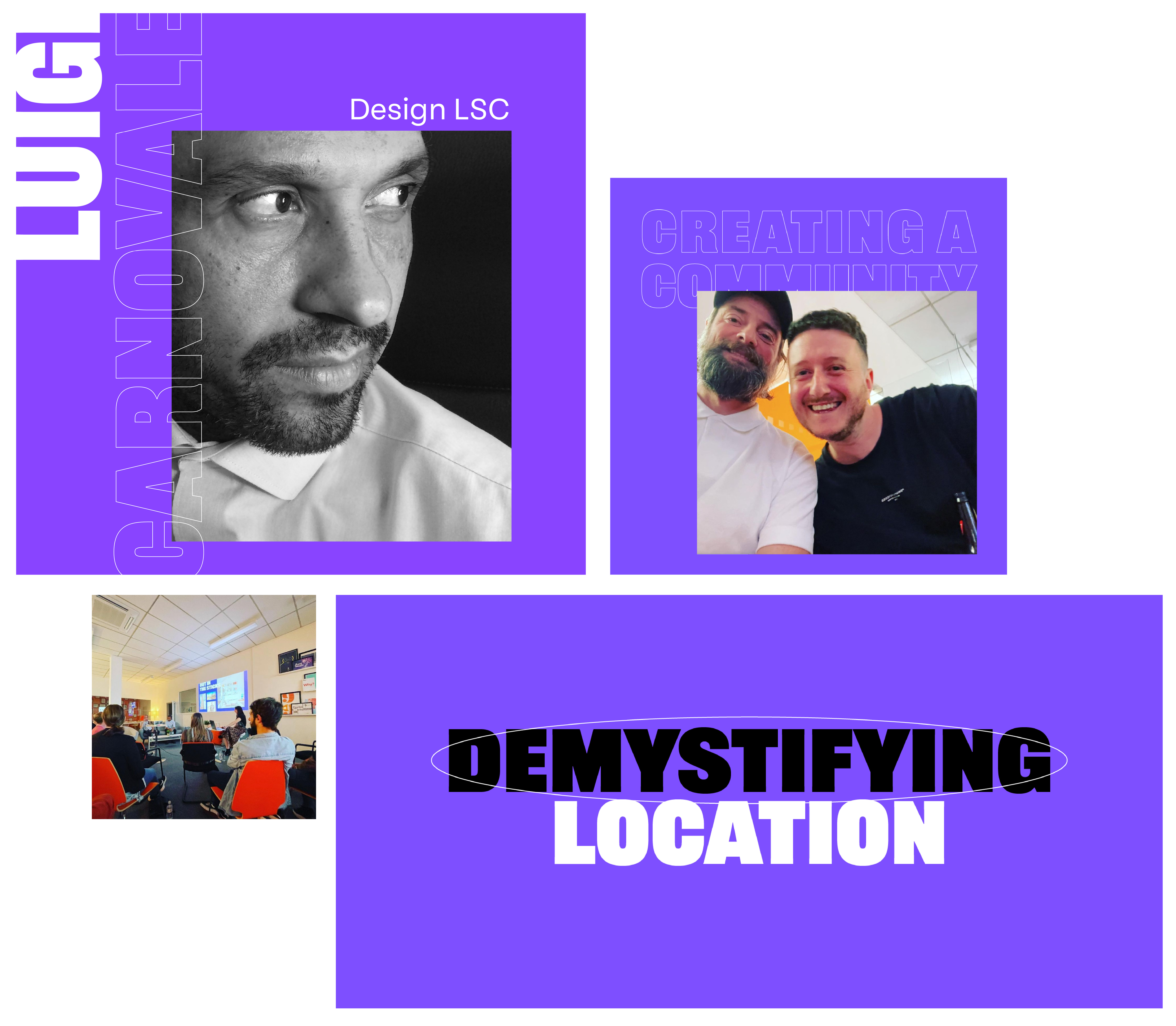 All of the learnings from the first event went into the second. Including giving ourselves more time, on the night and between events to organise. Turns out it's just as stressful as organising your 21st birthday party all over again!
Luigi offered up a print-focused approach to design in our first discussion, so we wanted to move on to other aspects of the creative world. We called upon Dave Flanagan
(illustrator)
and Sam Pollen
(copywriter)
to chat to us around the theme of
'Journeys'.
By having two guest speakers, we got a wider discussion with polarising views of the visual and verbal design worlds. We also chatted to both Dave and Sam about their journey into the design world as well as their personal journeys too. And because we managed our time on the night better, there was more networking to be had, to the point where we had to kick people out at the end of the night. I may have been one of the guilty culprits!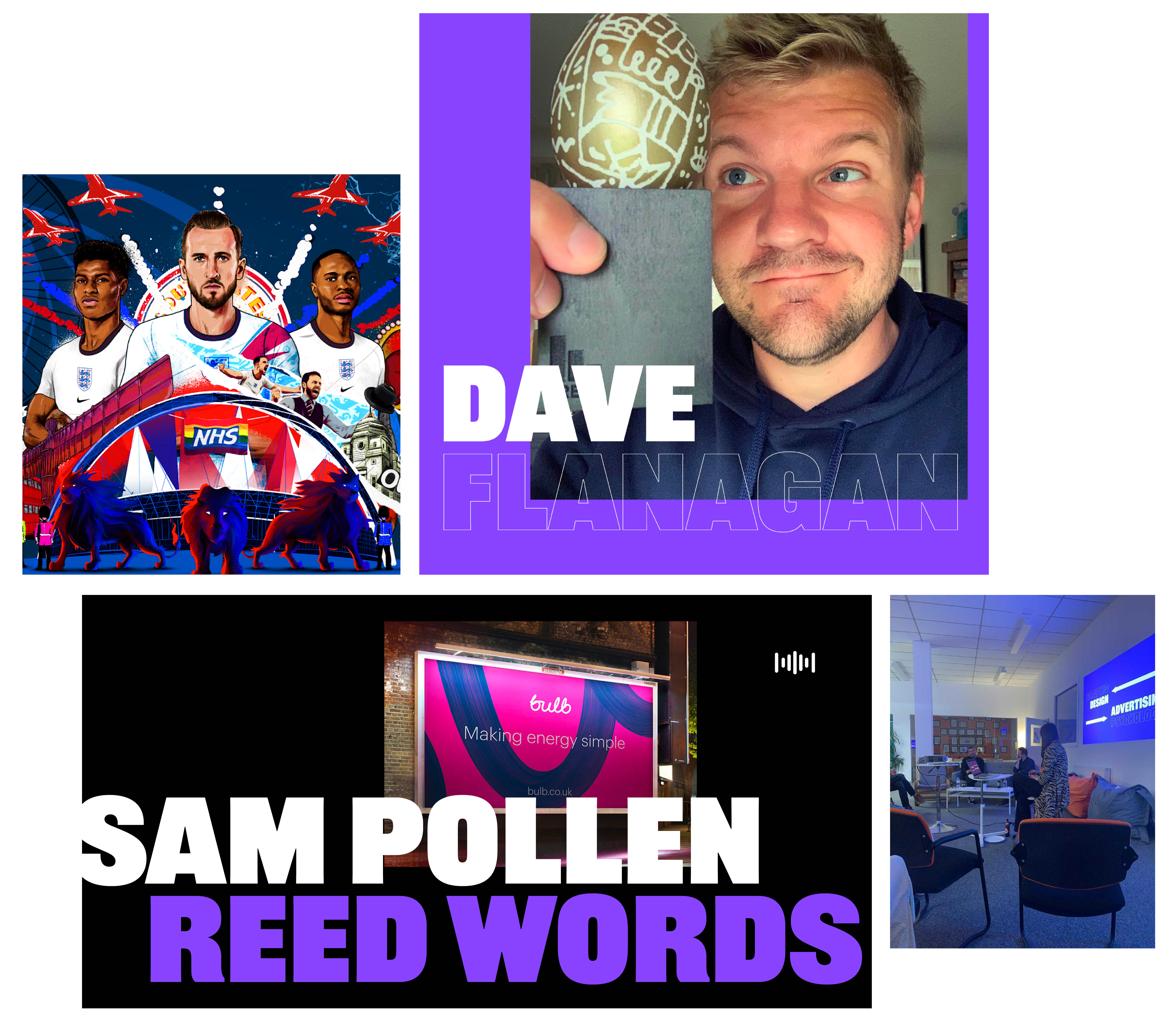 Since launching the two in-person events, we've started building a stronger base in the local design community. We've had students and industry ask about when the next event will be and some have even told us about how they've made some great connections through the two nights.
Happy days! We just need to crack on with number three!
Talking about our own experiences.
Following on from our Two Right Aligned events, we were lined-up to speak to Chris Sanders as part of his online conversations series. He'd already spoken to some of the more well-known studios in the UK and we wanted to tell our story.
Both myself and Si shared our experiences on how we started in the industry, our passions, as well as what we believe makes Absolute tick. I won't bleat on too much about the ins and outs of the video, because that defeats the point. Everything you might want to find out is right there in the video below:
That being said, if there are some parts you're particularly interested in we've broken down the talking points here:
Our backgrounds – 00:00 to 23:18
Driving change in Bolton – 24:13 to 29:20
Absolute approach – 29:20 to 41:39
Creative culture – 41:39 – 44:06
Right Aligned Bolton - 45:11 – 51:48
We've started the work to build a better Bolton design community and now the ball is rolling it's definitely something we're keen to continue to grow. And hopefully we'll start to see some more agencies and creatives popping up around this neck of the woods.