31 / 07 / 2023
Absolutes Charity Casino Night
Author
Category
Share
This September we are having a Charity Casino Night at our Horwich studio in aid of Alzheimer's Society with the hope of raising £20,000.
At the start of the year, we began work on a project that aims to fend off Dementia in the elderly. The research for this project highlighted that 1 in 3 people will develop Dementia and based on current numbers 50-75% of those people will have Dementia in the form of Alzheimer's Disease.
So, we decided to take action by opening our doors for our Charity Casino night!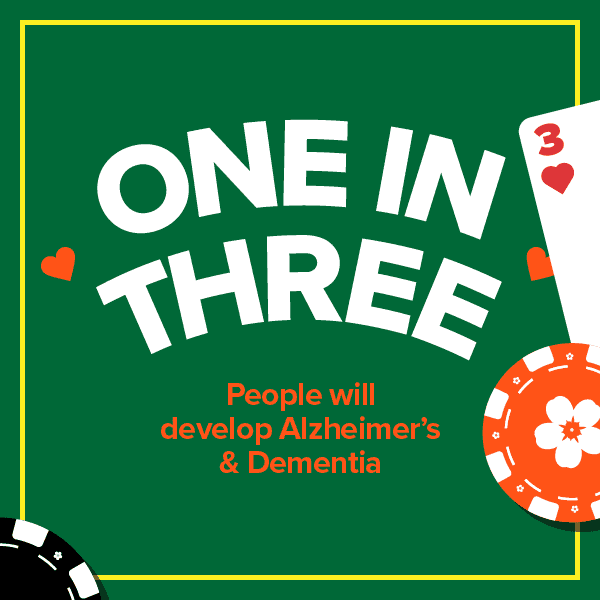 The event is taking place on Friday 29th September, and we will be funding all the outside costs of the high-stake casino games, mouth-watering cocktails & canapes, unforgettable magic and music so that every penny of the ticket costs goes to our charity total.
The money made will benefit so many people suffering from this illness, from the frontlines with personalised support provided by Alzheimer's Society's Dementia Advisors and bringing hope from behind the scenes through limitless research to get that early diagnosis we desperately need.
Our Charity Casino Night is just a couple of months away so join the heart-felt giving at our unforgettable evening.
For more details on the event and to register your interest, visit the event page:
www.absolute.agency/charity/casino-night
But if you can't make the event please feel free to make a donation at https://shorturl.at/hosxM.
Every penny counts!