12 / 06 / 2019
The truth about Birmingham Design Festival
You see the truth is, there aren't many design festivals outside of London.
There's more appeal for the well known agencies and creatives to speak within the Capital.
And that makes sense, because most of them work and live in London.
A well known truth is that Birmingham is central to England. Which is why it's a perfect setting for an inclusive design festival! But the hard truth is that paid work comes before creative festivals, so there's a good chance you could miss a festival even if it is more local.
This is why I was grateful to be able visit the festival this year on a Saturday…
Typographic truths
First up, a Typocircle workshop with Louise Sloper and Jim Sutherland. In truth, this was my favourite event of the day - not that the rest of the day went downhill, it just started really well!
Louise led the session and set us three tasks:
To take a word and using type, flip its meaning. To take a sentence and change its emphasis. And the last, (and by far the dirtiest) was to create typography out of food.
This was a great workshop, from the pure simplicity of completely working away from a computer, down to playing with letterforms in a short period of time. It made me realise how much I love typography and how I want to experiment with it more.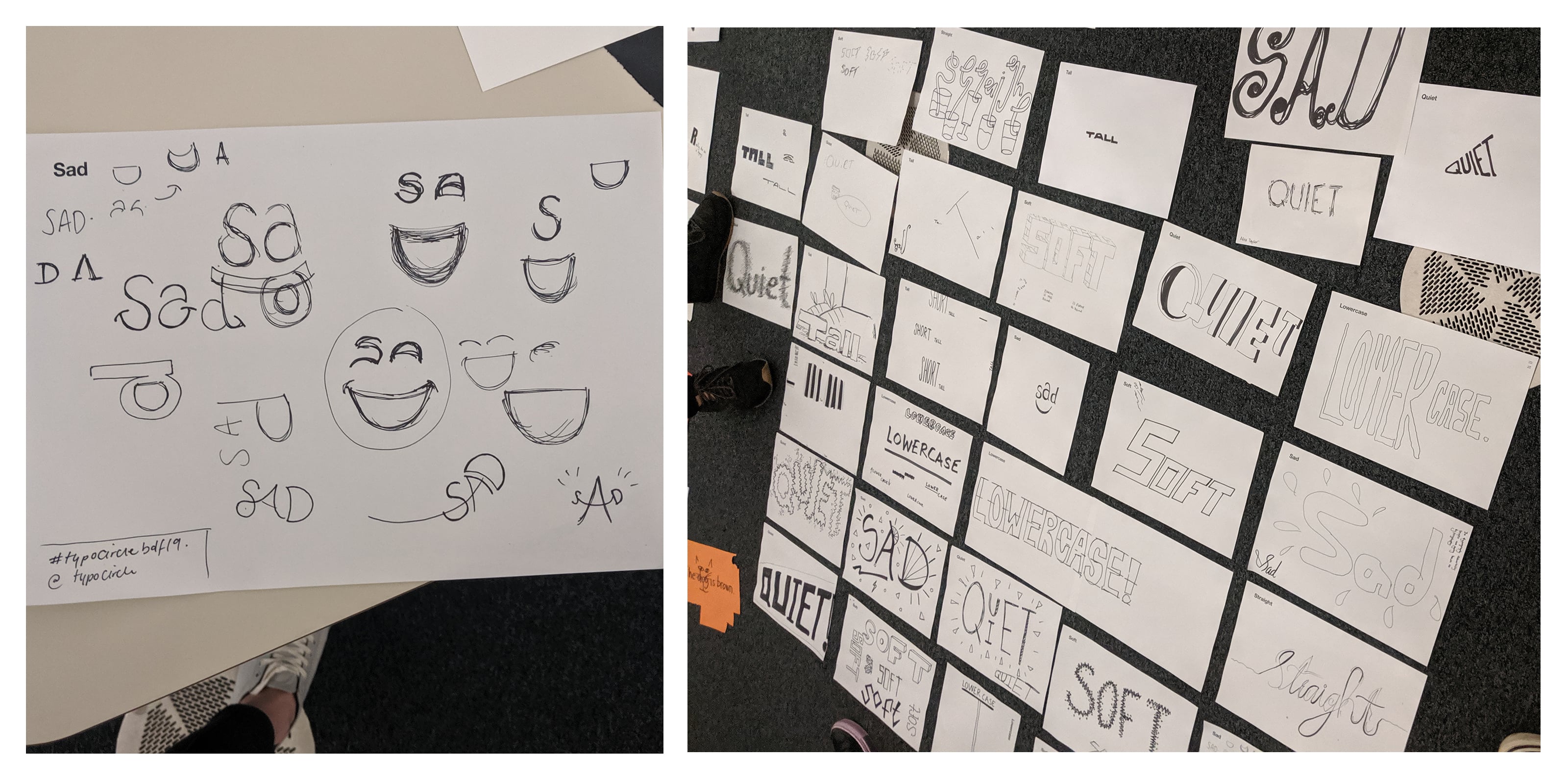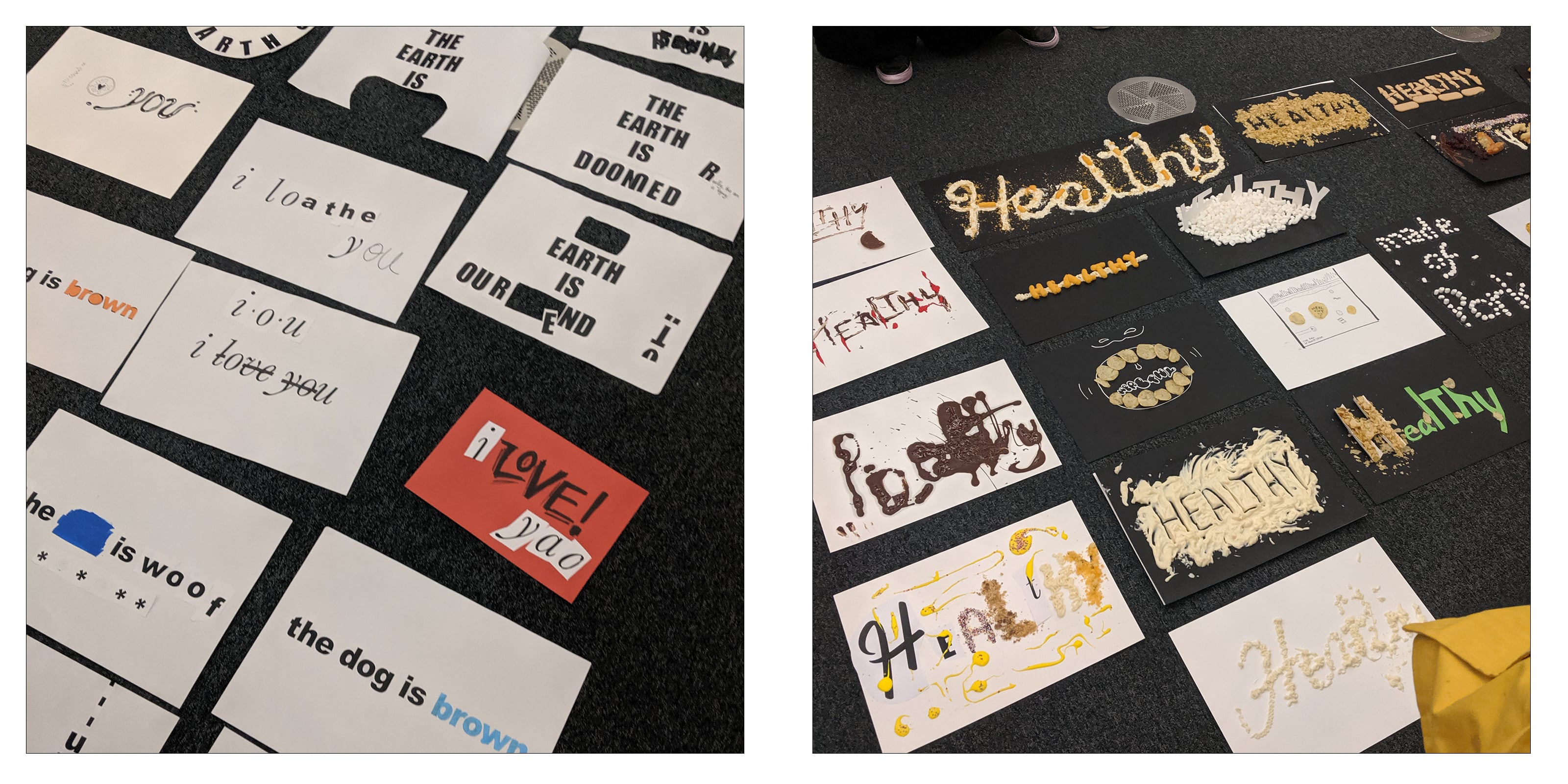 Talking truths
Second on the list was the wonderful Katherina Tudball from Superunion talking about the creative process behind the BBC two idents. It's always insightful to see the hard work behind great design, especially when it looks so polished from an outsiders perspective. I especially liked that one of the idents was named after a designer at Superunion!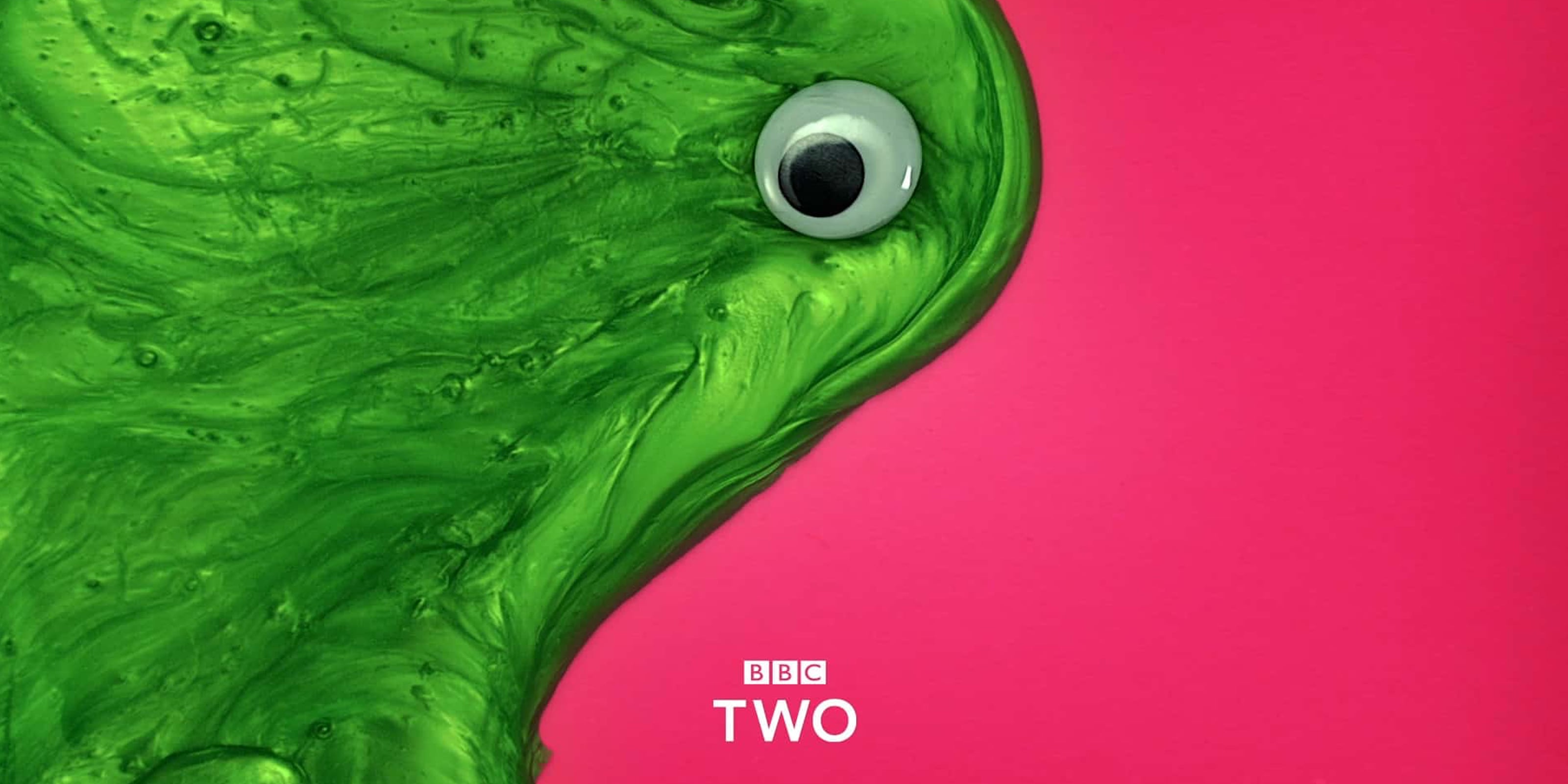 Next up was a debate by Kerning The Gap, discussing gender equality in the industry. To be honest that's a whole other blog post, but it was definitely worth attending.
And last but not least was the lovely Verònica Fuerte from Hey studio. What a treat! Her love for colour and simplistic ever-lasting design is so inspirational and certainly shows in her work! It reminded me of how simple and elegant creative can be.
Home truths
I came away from BDF feeling inspired and so proud to be a part of this industry. The talent speaking at the festival was so damn good and it was a FREE festival! Kudos to the people behind the scenes who worked hard to put it all together! It felt accessible and so well organised and next year I'll definitely be aiming to get to the full three days.
Oh and I'm about to throw another truth at you... I was also using this trip to get used to being at a festival on my own, as I'm spending a week in Cannes at the advertising festival and I really didn't know if I was going to be ok out there! But after this weekend, I think I'll be fine!