14 / 05 / 2015
The launch party
Author
Category
Share
Last month we launched our new Photography & Video studio, and there seemed no better way to celebrate, than hosting a big party with all of our lovely clients!
So, being a creative agency, we of course decided to work on a little project for ourselves to brand the event.
To kick it off, we started by asking ourselves the question, what did we want from the project?
The answer was simple, we wanted something fun and quirky, something that would engage our guests but would also showcase the reason behind the party. Of course, it all started with beer (no good story starts with anything else, right?)
So we asked ourselves the question, how do we relate beer to video production?
After a brainstorm (no beer included) we thought about how we could relate the beer name to the event, and after some deliberation, we decided on 'Directors Cut' for our bottled beer, and 'Stunt Double' for our Keg.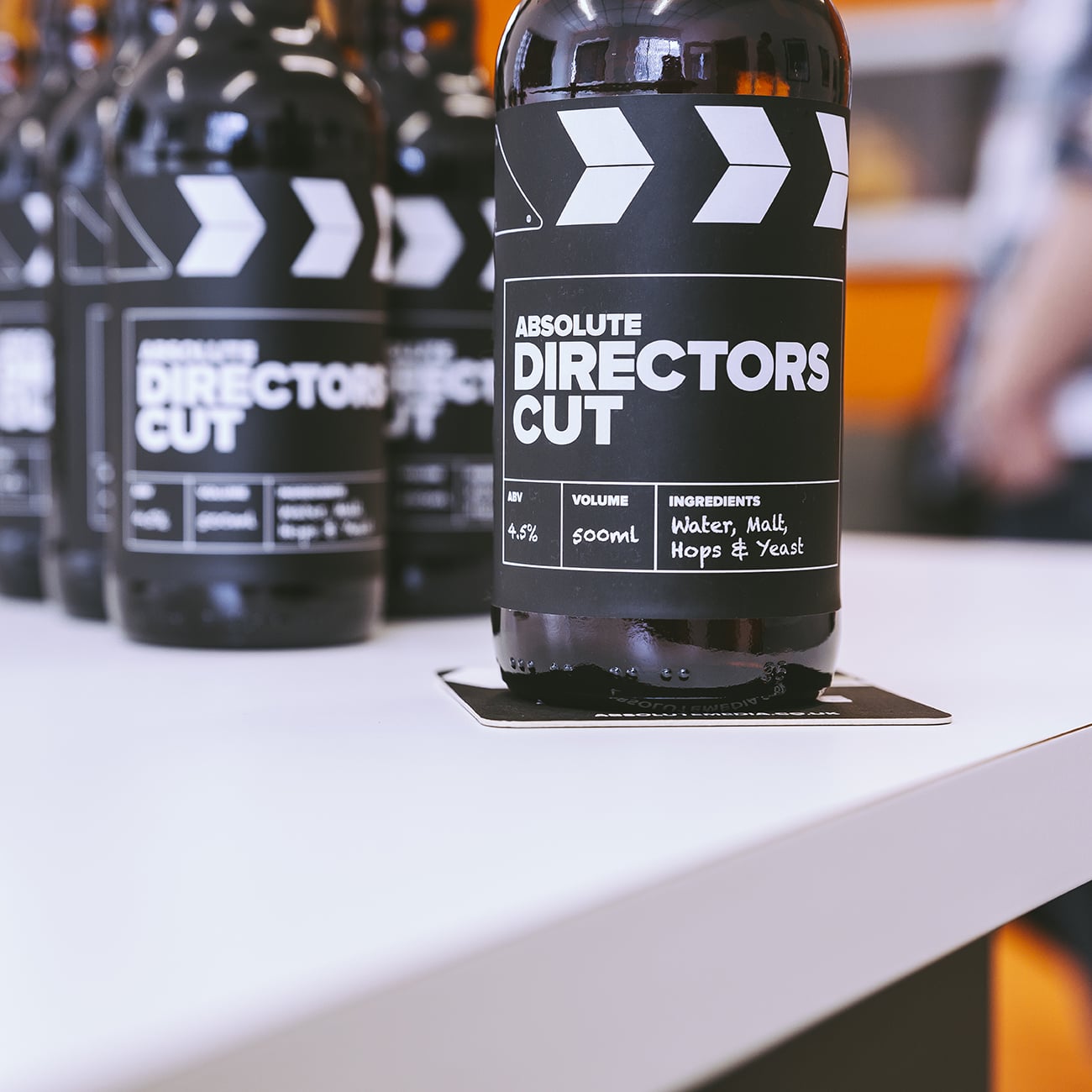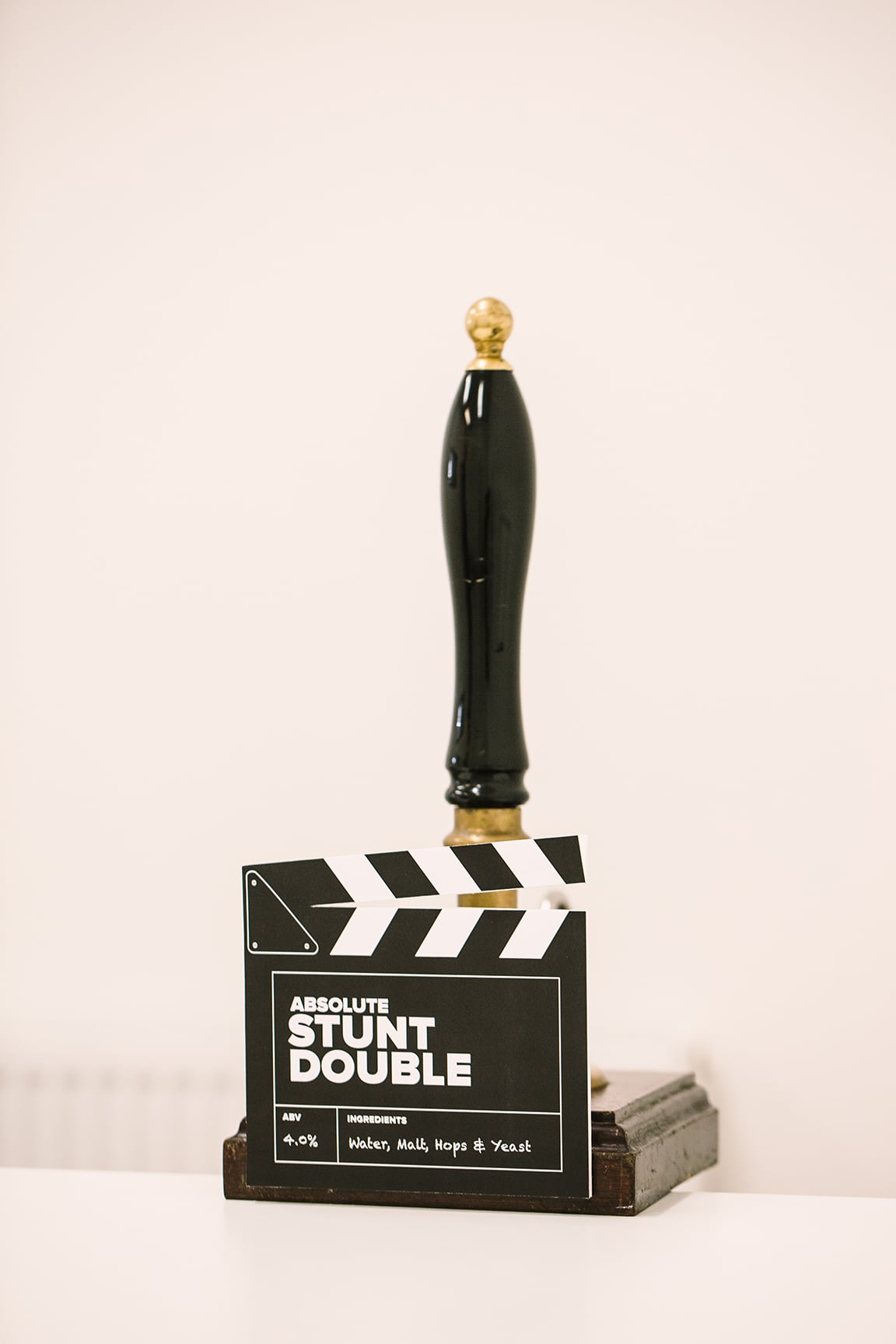 To complement the beer, we came up with an idea for some beer mats (we couldn't make a mess in the new studio!) which were designed in the style of mini clapper boards, and also doubled up as selfie props for guests. We asked everyone to take some pics and upload to Social Media using the hashtag #absoluteaction.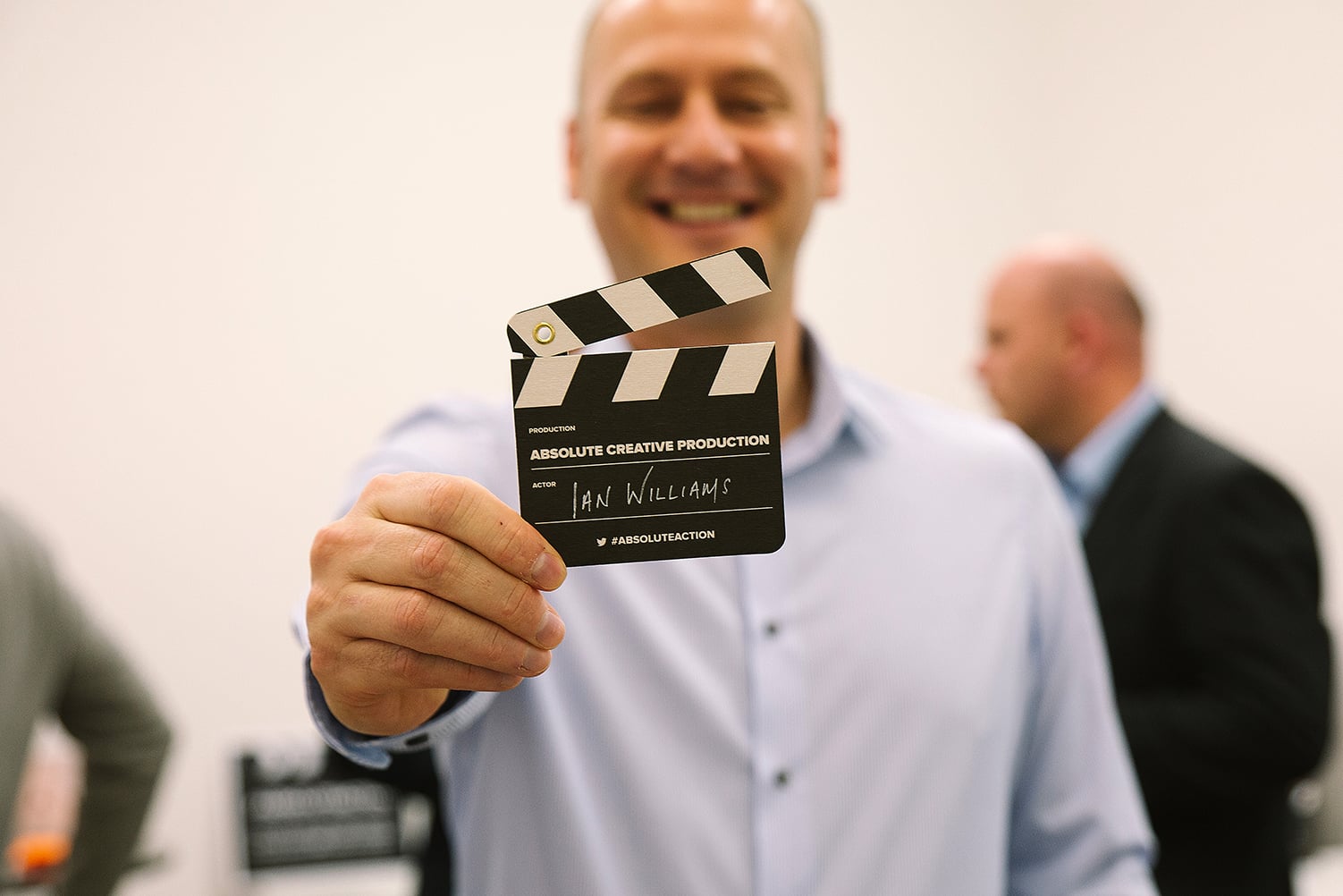 But, then we suddenly thought - What's the point in having all these pictures and nowhere for people to see them?
The development team got straight on it, and started work on building a social wall for the evening, which we displayed on the 48'' TV so that guests could see their photos up on the big screen (and everyone could laugh at the funny ones, obviously!)
As an incentive (as if anyone needed an incentive for a selfie!) we were offering a bottle of champagne to the person with the best photo using the hashtag. It's safe to say people got a little more inventive the more 'Directors cut' they consumed!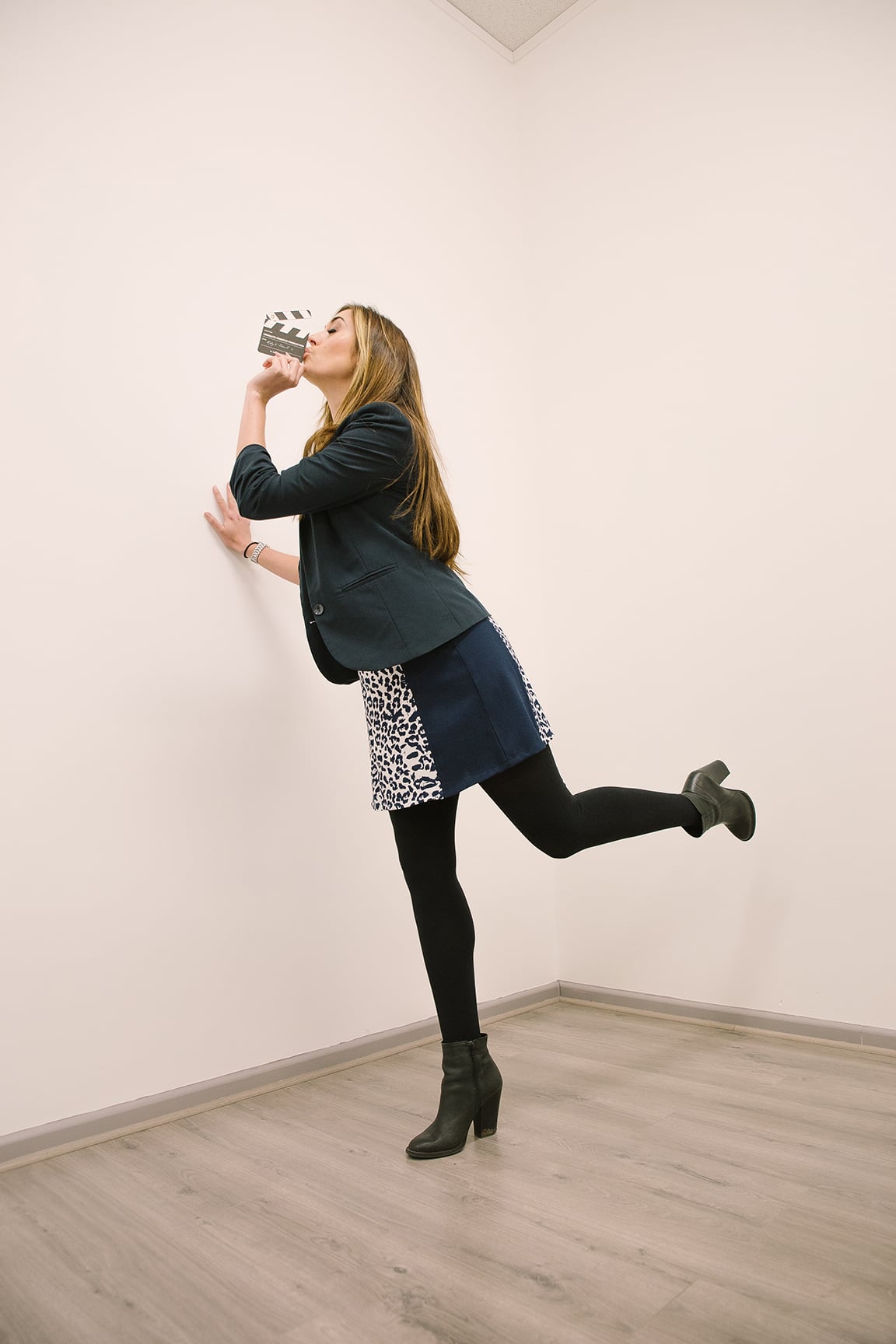 After a few beers we all tend to get a little peckish, and sticking with the Cinematic theme (photography & video studio launch... are you still keeping up?) we served up some Absolute branded boxes of popcorn, as well as mini hot dogs and burgers.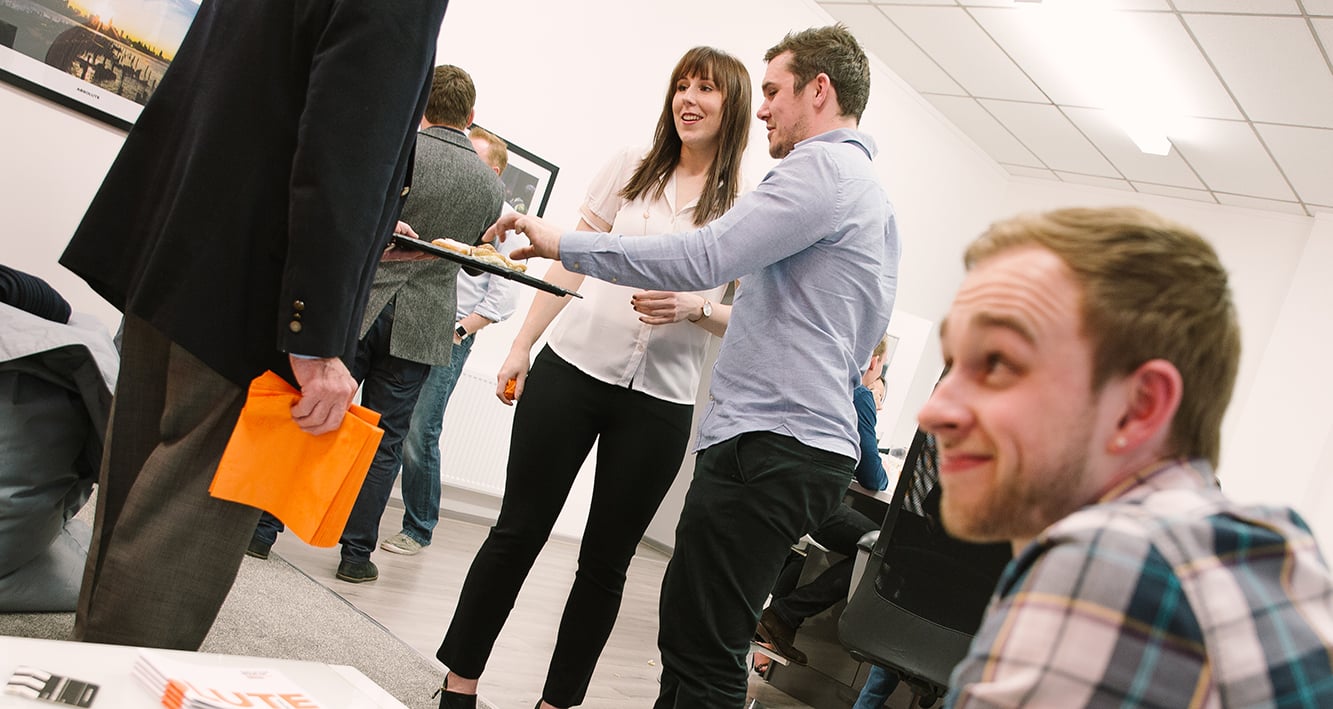 Overall it was a great night here at the studio, we got to showcase the great new space we have, enjoy a few drinks, and most of all have a laugh with our incredible clients.
Now to think of an idea for the next one…
*Grabs beer*