04 / 04 / 2022
The beauty of a storyboard
Practice what we preach. Something we always strive to do here at the Chapel.
So when it came to telling the story of what makes Absolute unique, we knew we needed to treat it like any other client project. Alongside aligning our positioning as a 'Bold Agency for Ambitious Clients', with a script which communicated just that, we also needed to visualise what it looked like.
We knew we wanted to get across the culture of Absolute, the space we live in and the variety of work we create. That's where a clear and engaging storyboard comes into play.
Not many people can imagine what a video will look like without imagery of each scene. No matter how creative you are, you need a structure or plan of how the video will play out. A storyboard can help to get buy-in from the beginning and is flexible enough to make changes to scenarios which may or may not be working.
Here are a couple of steps we took to storyboard our Essence Video:
Step 1 – Roughly conceptualising the script with the visuals
Once we had what we needed to say, it came down to identifying what we wanted those key moments and ideas to look like. We don't profess to create initial sketches which look pretty, as long as they get the idea across, then they do the job. The reason we do this is we're then able to approve or dismiss ideas which aren't quite working - they're less precious this way. It's also a lot simpler for us creative types to understand each other in a quick scamp.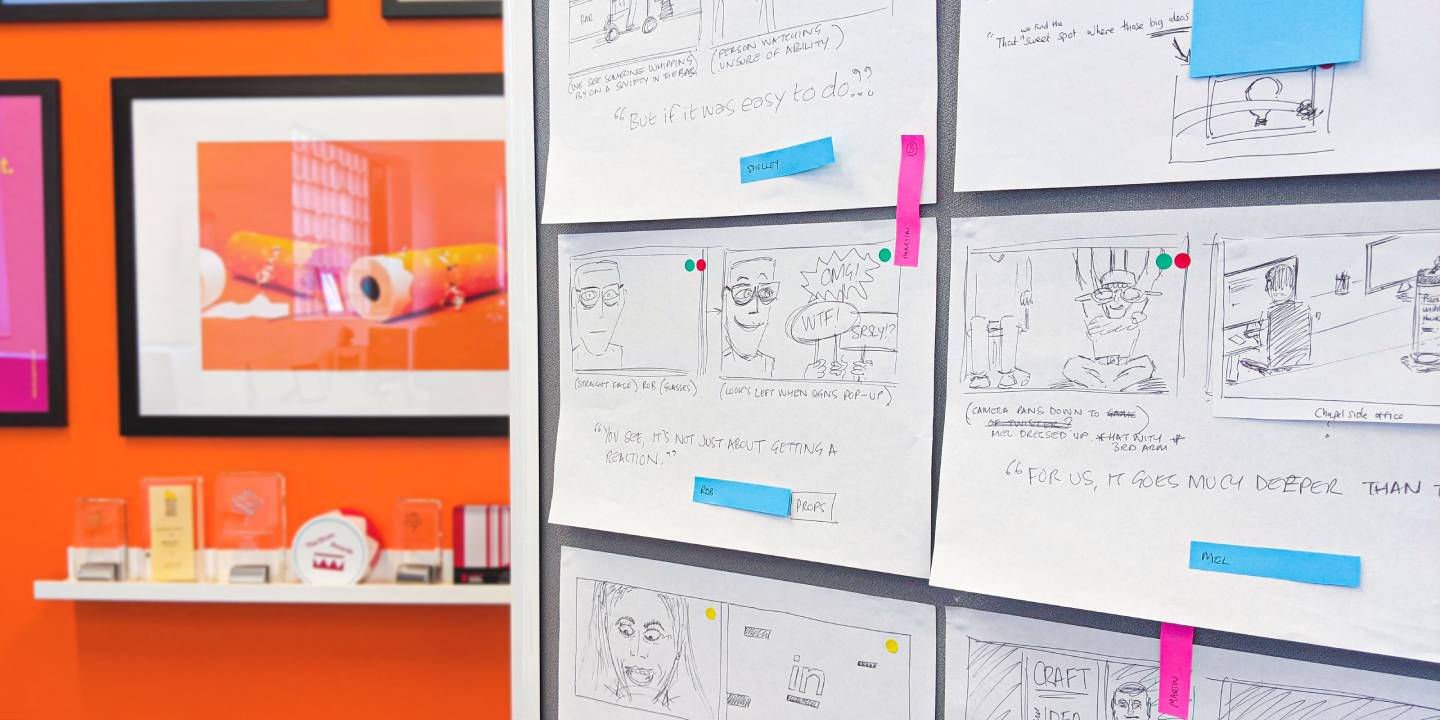 Step 2 – Visualising the selected concepts
With the ideas ticked off and a framework in place, it was now time for the beauty of the concepts to start shining through! Working with our trusted visualiser, Martin Geraghty, he begins to sketch up our initial concepts, turning them into frames which get the idea across clearer. It's always a bonus to see the once strange looking creatures drawn up to look more like the Absolute team!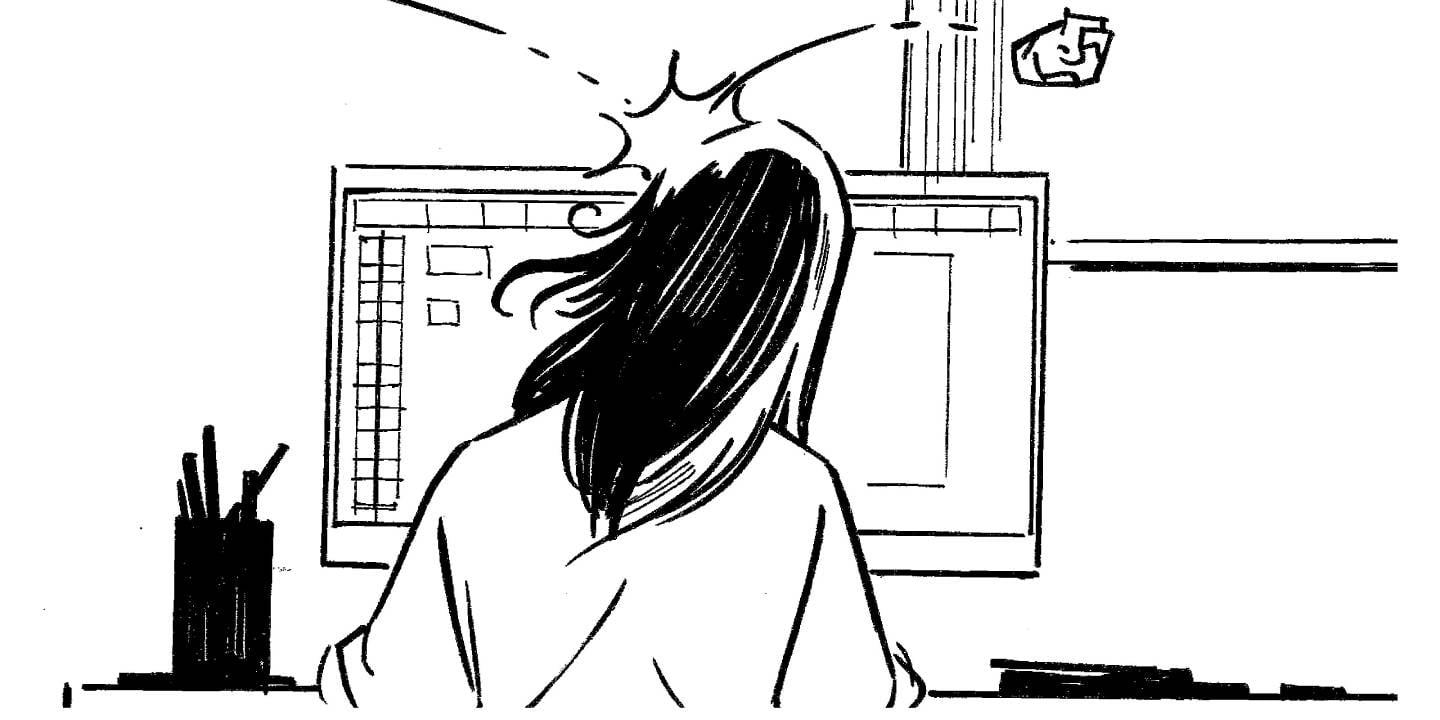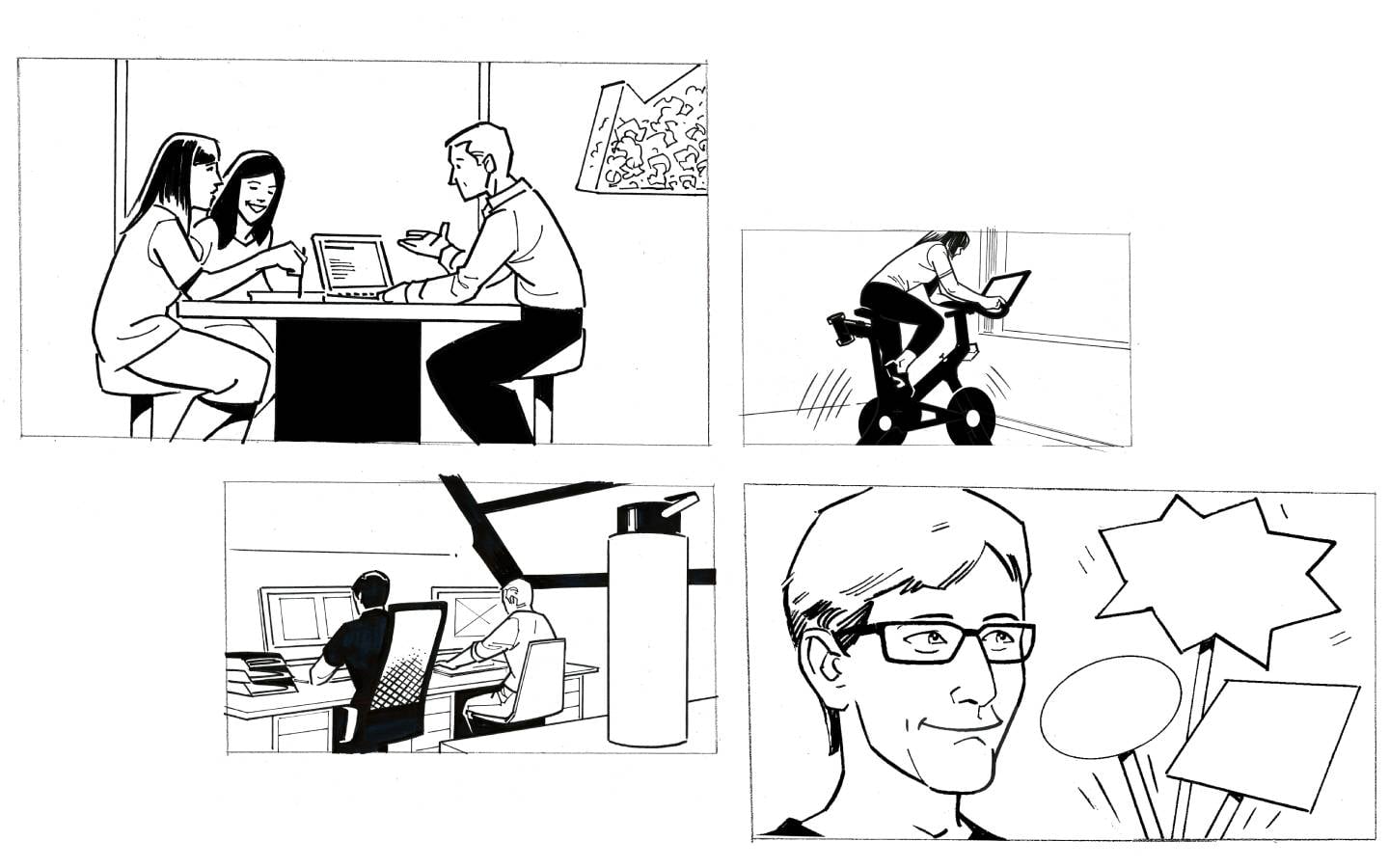 Step 3 – Selling the vision
The sketches then went into a presentation doc to run through with the senior management and marketing teams. Within this doc, is a collation of existing footage that didn't need filming, as well as animated assets and project work that we wanted to showcase. This stage of the process is the best opportunity to discuss the overall treatment and pace of the video, as well as any sections that may need refining.
Once we were happy internally with the vision, we engaged our preferred video production company. Again, the beauty of the storyboard meant they understood what we wanted to communicate and allowed them to add their expertise from a filming perspective. There was no need to change the storyboard, but to simply make notes on any ideas they put forward that could add that extra wow factor to the video.
Step 4 – Film
The chaos and madness of filming a two day shoot meant that structure and a solid shot list was pivotal. We used the storyboard to create the shot list, which was circulated to the film crew and staff on set. This ensured that everyone involved was clear on what footage was to be captured.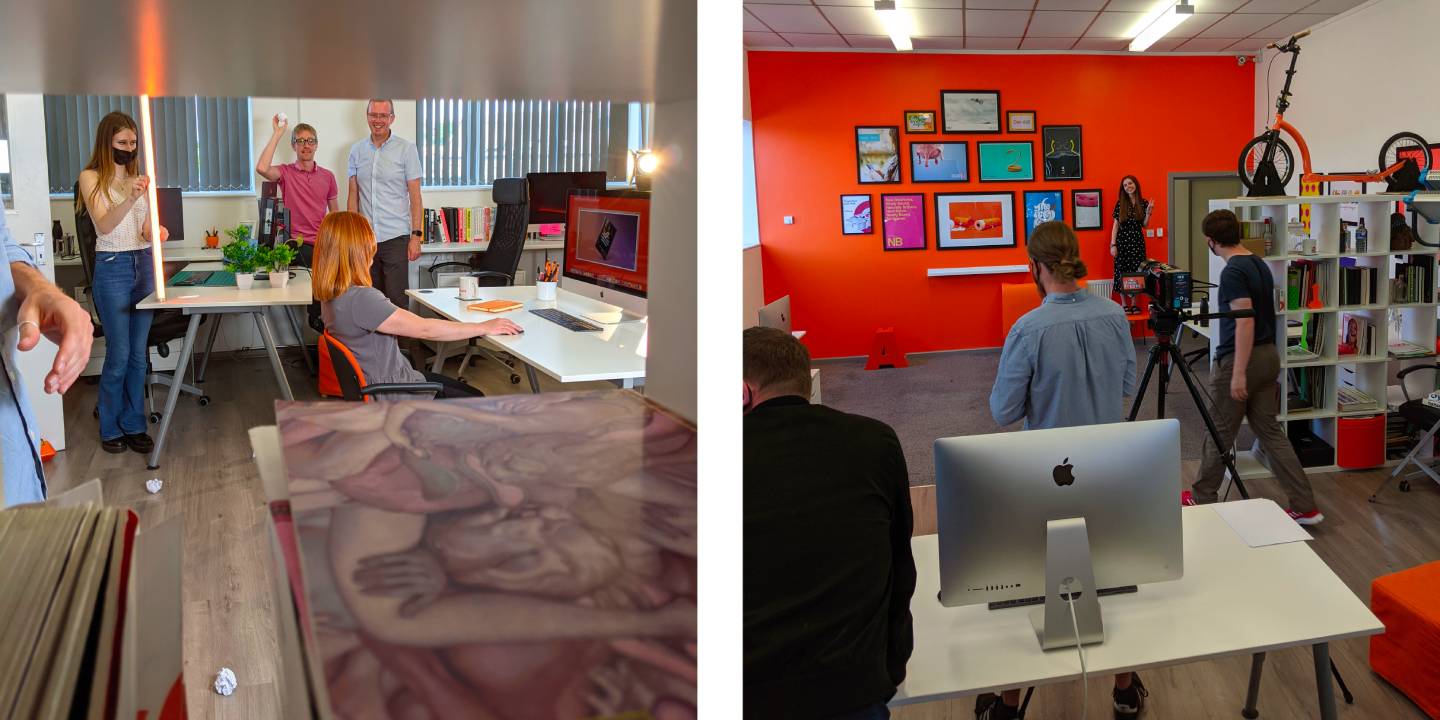 Step 5 – Animation and editing
After the madness of the two day shoot, our production company began working their magic on the footage. Once we received the first edit, out came the storyboard again. In the initial doc, we'd suggested certain project work be intertwined within the footage, but when it came to the first edit, we realised this needed to be tweaked. So, after a few conversations with Sitcom, referencing our storyboard, they were clear with our vision and amends. And with that, the final Essence Video was complete!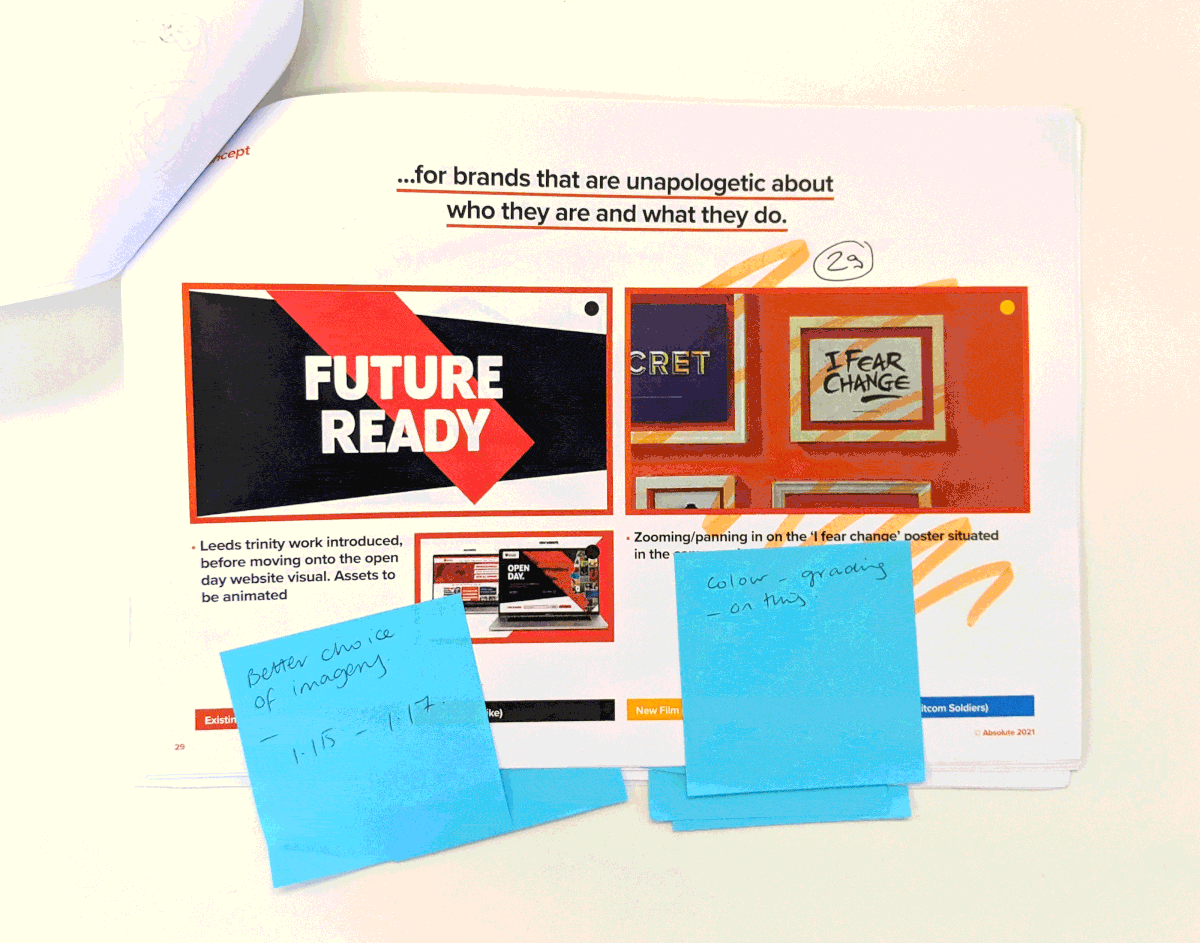 Step 6 – Launch
The storyboard for our own essence video remained an integral tool throughout the process and is the same for any motion/animation piece we create for our clients. It gives everyone involved a visual guide on the end goal for the video, avoiding any surprises. That being said, from our experience, it's still a guide and is still something that can be changed and morphed over time.
Want to see the full video? View it here.
Client Examples
We've been using storyboards to help sell our video concepts into our clients for years now, two that we particularly love are the storyboards for the Redrow 'Why do up' campaign and the Sika 'Rain' essence video.
Redrow 'Why do Up' Campaign
Our challenge was to change the mindset of a nation under the influence of the trend for renovating properties rather than buying new. We worked with Redrow to create a national TV campaign which used humour to gain cut through in the home-building sector.
Read the full case study here: absolute.agency/client/redrow/skip-the-renovation
SIKA 'Rain' Campaign
We were briefed to produce a short essence video that would promote the Liquid Plastics company to potential and existing customers. Sika Liquid Plastics understand roofing and the video was to convey an emotional feeling of trust in the company and their products.
Read the full case study here: absolute.agency/client/sika/rain