04 / 05 / 2022
Stop. Collaborate and listen.
Unlike Vanilla Ice, we can't claim collaboration as a new invention, we're not sure he could either to be fair, but what we do know is that establishing a collaborative relationship with our clients is key to creating great work.
We work across a variety of sectors with a range of different sized businesses, so it's important that we always take an individual approach to the way we work with our clients. Some clients want us to be the experienced leader in the room and are more than happy to be guided by our recommendations across the brand, campaign, digital and marketing touch points.
However, more recently, we've started to see a bigger appetite from the people we work with to get stuck into the project at an early stage, and we're finding it works better for us and our clients too.
Here's what we've learnt by taking a more collaborative approach:
No-one knows our client's business better than they do.
We can do our desk research until the cows come home, but at the end of the day, who else is in a better position to tell us about themselves than our clients? Naturally, we're invested in the more emotional reasons as to why someone should buy into a brand. But by working closer with our clients, having more open and honest discussions with them, we're able to see the rational side of their business, warts and all.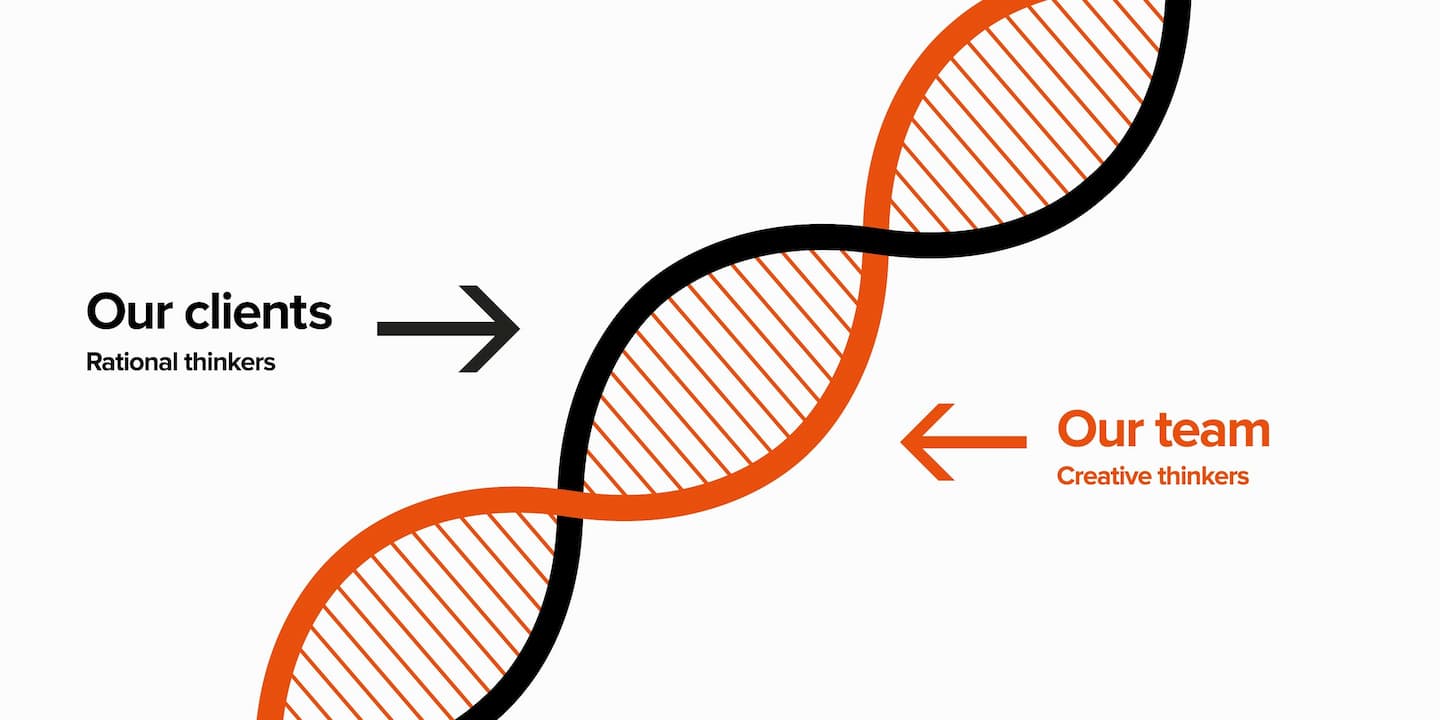 They're with us every step of the way.
Here we work to a five step process which guides our clients from the investigation stage right through to the launch of a brand, campaign or website. This means that our projects can be discussed at every step. Whether that's uncovering insights about our clients, running through narrative routes or discussing campaign activations. Our clients are able to have their input along each step of the journey.

Workshops work.
Even the word workshop (instead of presentation) invites more collaboration. Instantly creating a more relaxed space to add opinions, share insights and discuss the vision for the brand or project. Here it's not about us telling our clients that this is the right way to do things; it's asking them what they think and how can we make it better?
Our adaptable workshops can take shape in a number of different forms. We find our Absolute Clarity sessions are all about our clients, getting to know them better, their sector and their audiences too. There's a lot of listening, giving us time to pick up on opinions and thoughts which wouldn't have been put into a brief.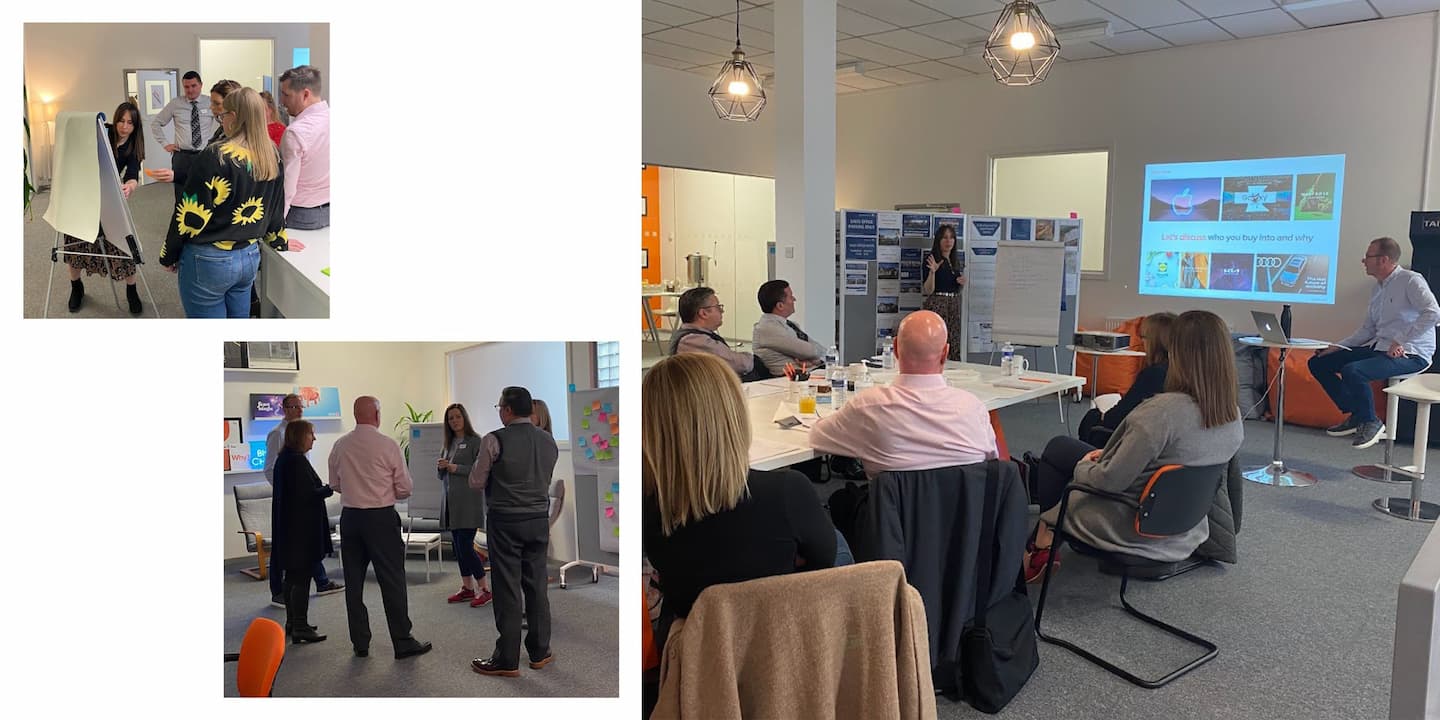 Whereas our other workshops allow both us and our clients to refine the vision of the projects and sometimes our sessions are used to pass on our knowledge. Making sure our clients have the tools and understanding to continue to do the work in-house if needed.
It cuts out unexpected surprises.
Long gone are the days of the big reveal. The magic is still in the projects, but instead we let clients peek behind the curtain of our thinking long before the show. What we mean by this is we talk our clients through our ideas before we present shiny refined concepts.
This way of working allows both teams to discuss aspects which they love and hate. These creative workshop sessions can vary depending on the client. More recently we've plotted page layouts with York St John, crafted photography with Carrs, discussed brand visions with Applethwaite, and plotted to disrupt the education sector with Edge Hill.
So when the time does come to present refined concepts and ideas, our clients are already bought into what's coming, because they've had their input too. It's a much more successful way of working and we find there are fewer amends, resulting in a happy client and team here too!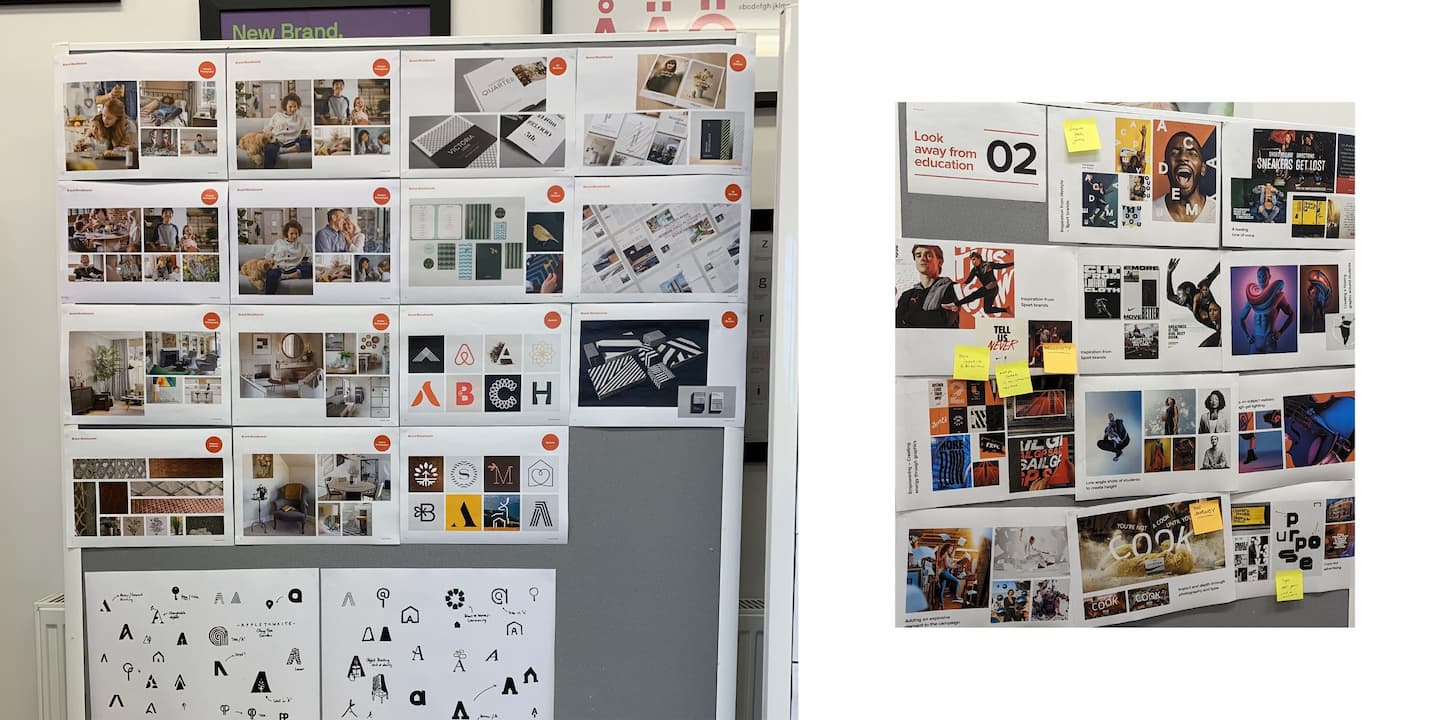 We become an extension of their team
Because we implement a more collaborative approach, our clients value our opinions more because we've listened to theirs. This often leads to us naturally slotting into their business as an extra member of their team. For example, since working with Edge Hill, we've helped them to interview and recruit an in-house designer as well as deliver a 40 person tone of voice workshop, training them on how to effectively use their brand voice we've created.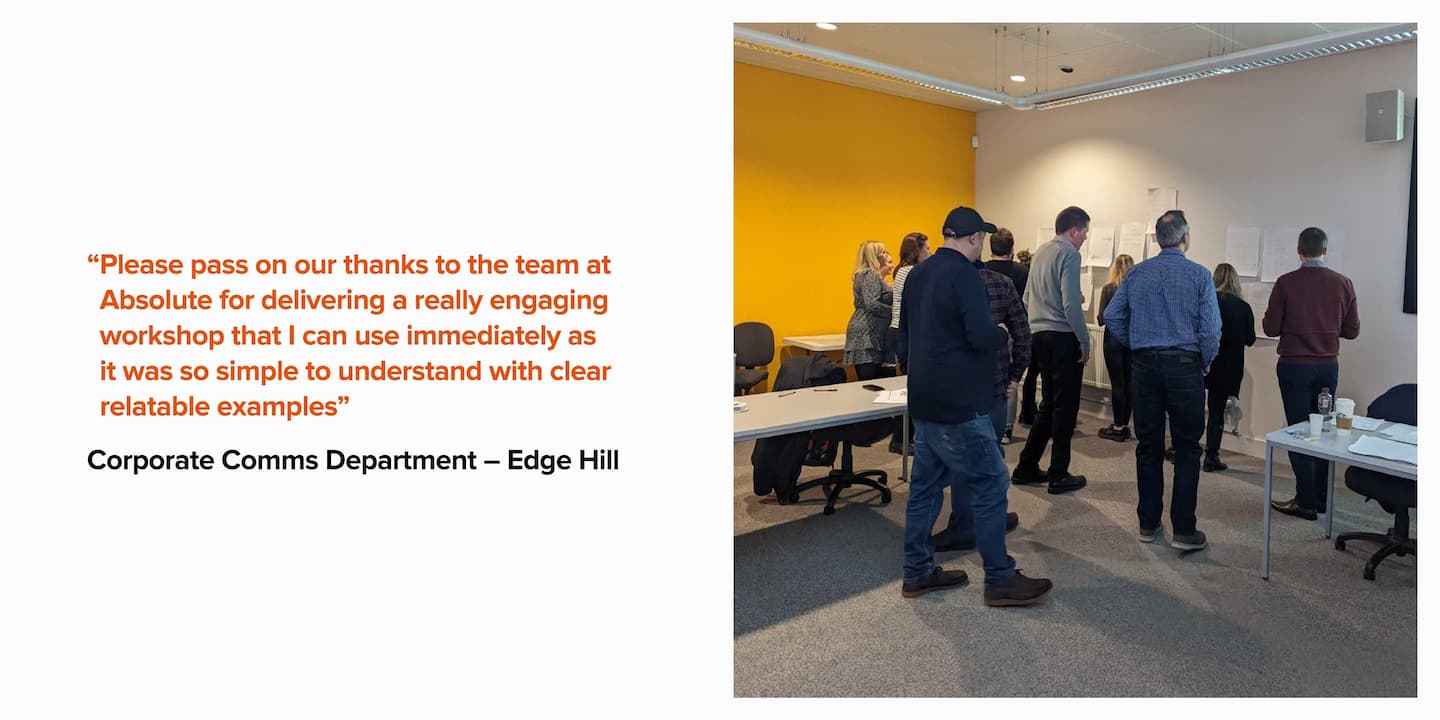 The real beauty of having a more collaborative approach is forming a stronger relationship with those who we work with. We're a personable bunch and try to cut out the marketing jargon to get a better understanding of the projects we work on and more importantly, get closer to the people who we're collaborating with. For us, it's the reason why so many of our clients form long-lasting relationships which last years and not just projects.