10 / 05 / 2023
Mojitos & Magic
Author
Category
Share
During the latter stages of Covid, in anticipation for when our team started to come back into the agency, we decided to improve the Absolute studio, so we built a cocktail bar in the new reception area, along with installing all the usual gadgets and games for their well earned down time.
Since then, we've not really had chance to use it much for team or client events, so we decided to get everyone together – family, friends and clients – for a night of cocktails and magic with the brilliant illusionist, Jason Rea, to help boost the morale of the agency.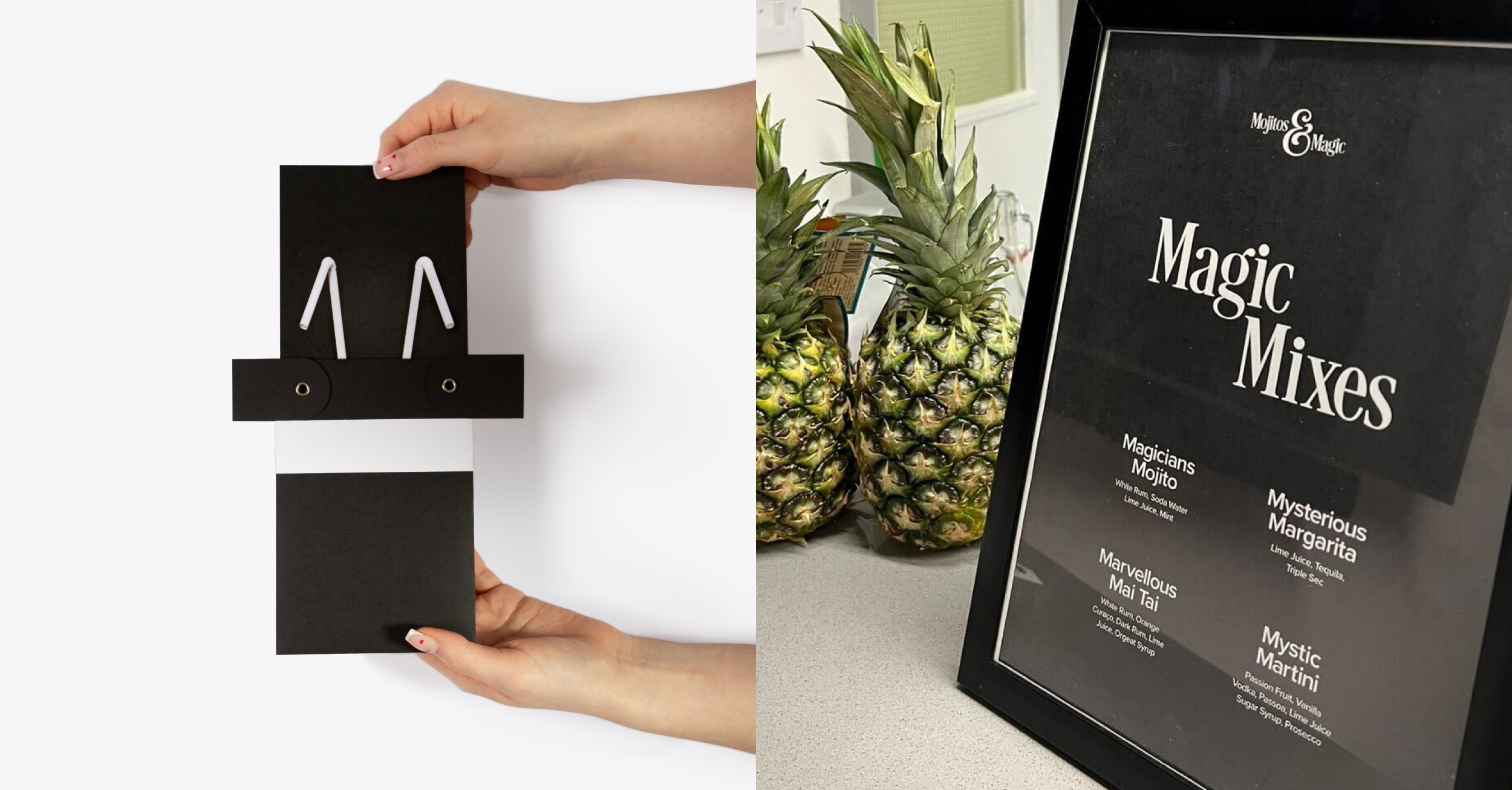 Our design team came together and worked collaboratively on the project visuals. Taking it from initial sketches, right through to the final polished result. Looking for that 'smile in the mind' idea, they stripped it back and simply combined mojitos with magic. Creating a set of rabbit ears from a pair of photographed white straws, which sits below a crafted, ornamental headline. To accompany this, a direct mailer piece was created in the style of a top-hat, creating the illusion of a magician's hat-trick when the invite is being pulled out.