22 / 12 / 2021
Creativity nose no boundaries
Oh the agency Xmas card, a chance for us creative heads to pull together to send out a card to our friends and clients that a) feels festive
,
b) feels distinctly Absolute and c) hasn't been done before. Sounds simple enough, right?!
Without us blowing our own trumpet too much we're pretty happy with this year's team effort, we had a lot to live up to after last year's
Crapper Christmas Cracker
. But sometimes it's the simplest ideas that are the best and you'll be hard pressed to find a simpler idea than a white sheet of paper and orange
carrot
pencil.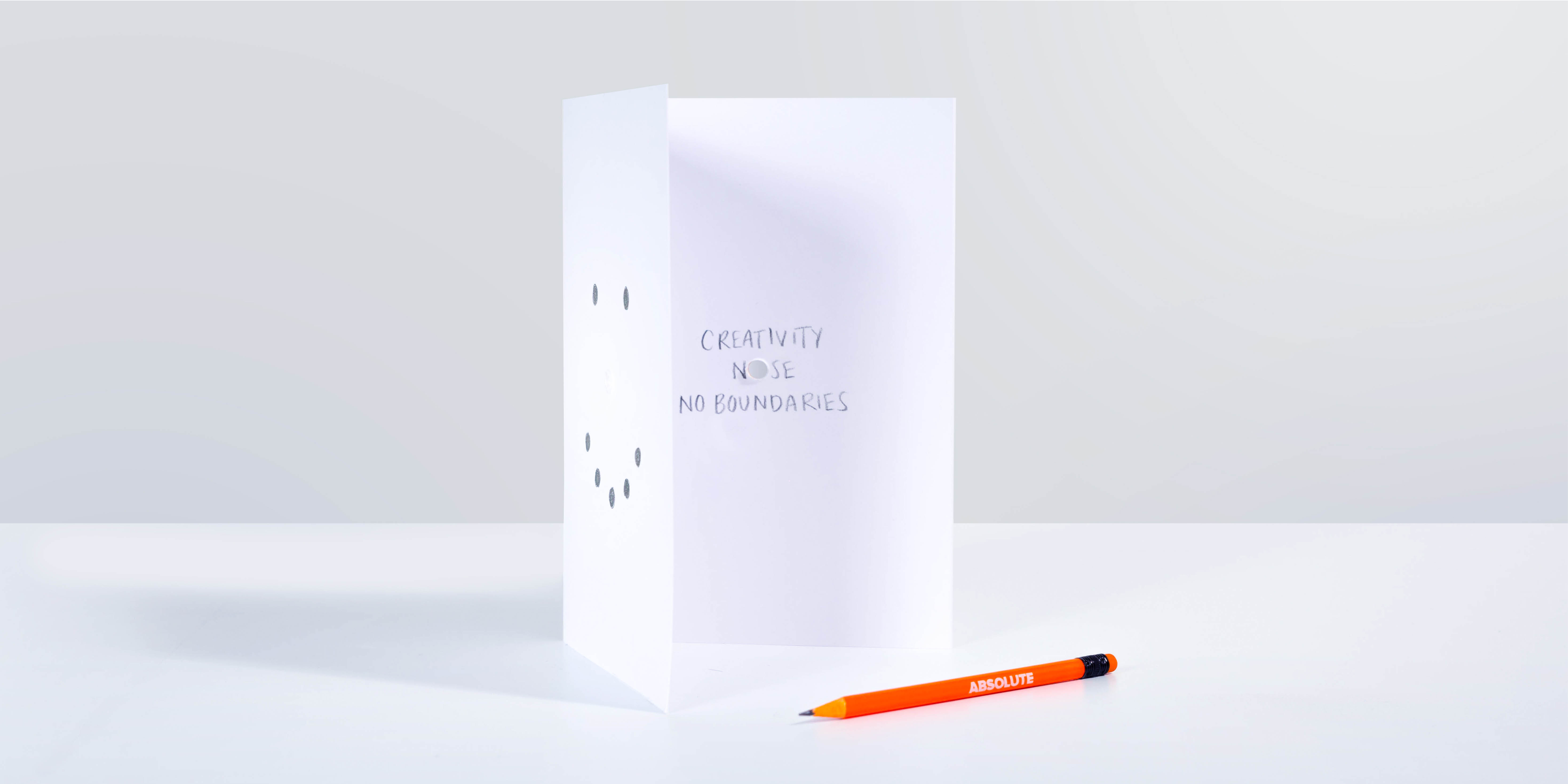 They say a magician never reveals his secrets, or is it a lady never tells? Either way I'm neither
,
which is why I wanted to briefly run through how we got from Christmas concepts to Snowman.
As always pencils
(and
sharpies) were at the ready. Do we go down the political route? Do we reflect the year? Is it graphical? Can we send wine out? How many A's can we get into the design?
Is a Covid test in good taste? When will we hit on the idea that feels right? All questions asked, nothing discounted until we had our scamps up on the board.
There seemed to be an unanimous favourite though, originally conceived as a Rudolph card with the eraser for his bright red nose, quickly turned into
'Of
course it should be a snowman with an orange pencil for his carrot'.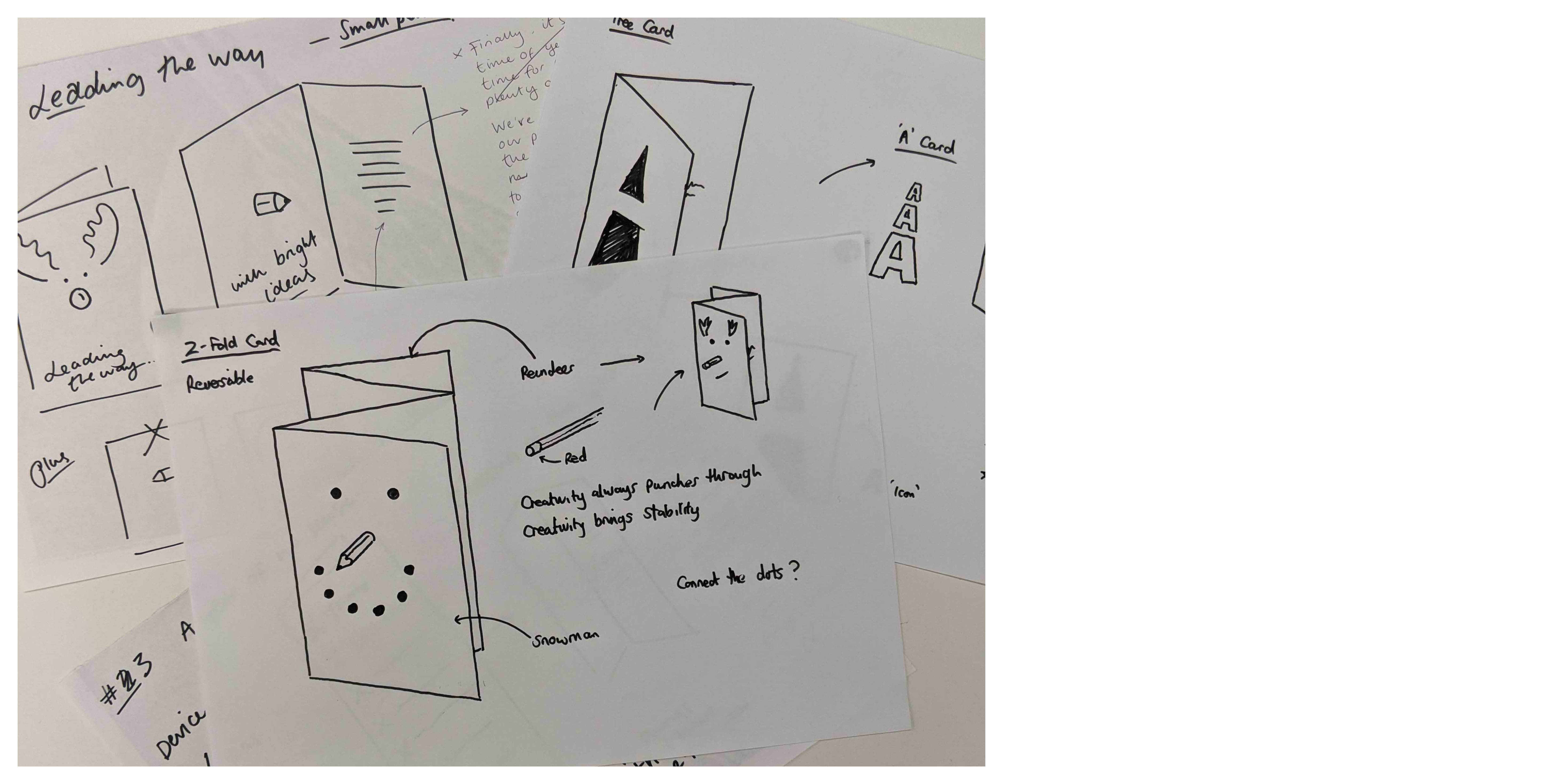 Next to find the line to make the idea make sense. This was probably the most frustrating part as we all felt it was just there hiding in plain sight
but
we just hadn't found it yet. We enlisted the help of copywriter Joe Coleman
who threw some great lines at us that led us to writing our own line –
'Creativity
nose no boundaries'. Summing up our way of thinking, adding a sprinkle of a pun and nodding to the idea that you're supposed to put the pencil through the card.
After a couple of mock ups, testing the best way to create the pencil coal texture and practising our best handwriting we had our card. Once back from NB we had tasked ourselves with lovingly hammering
t
he holes into the card to get the pencil through. Turning up Mariah Carey
,
we hammered our way through to Last Christmas.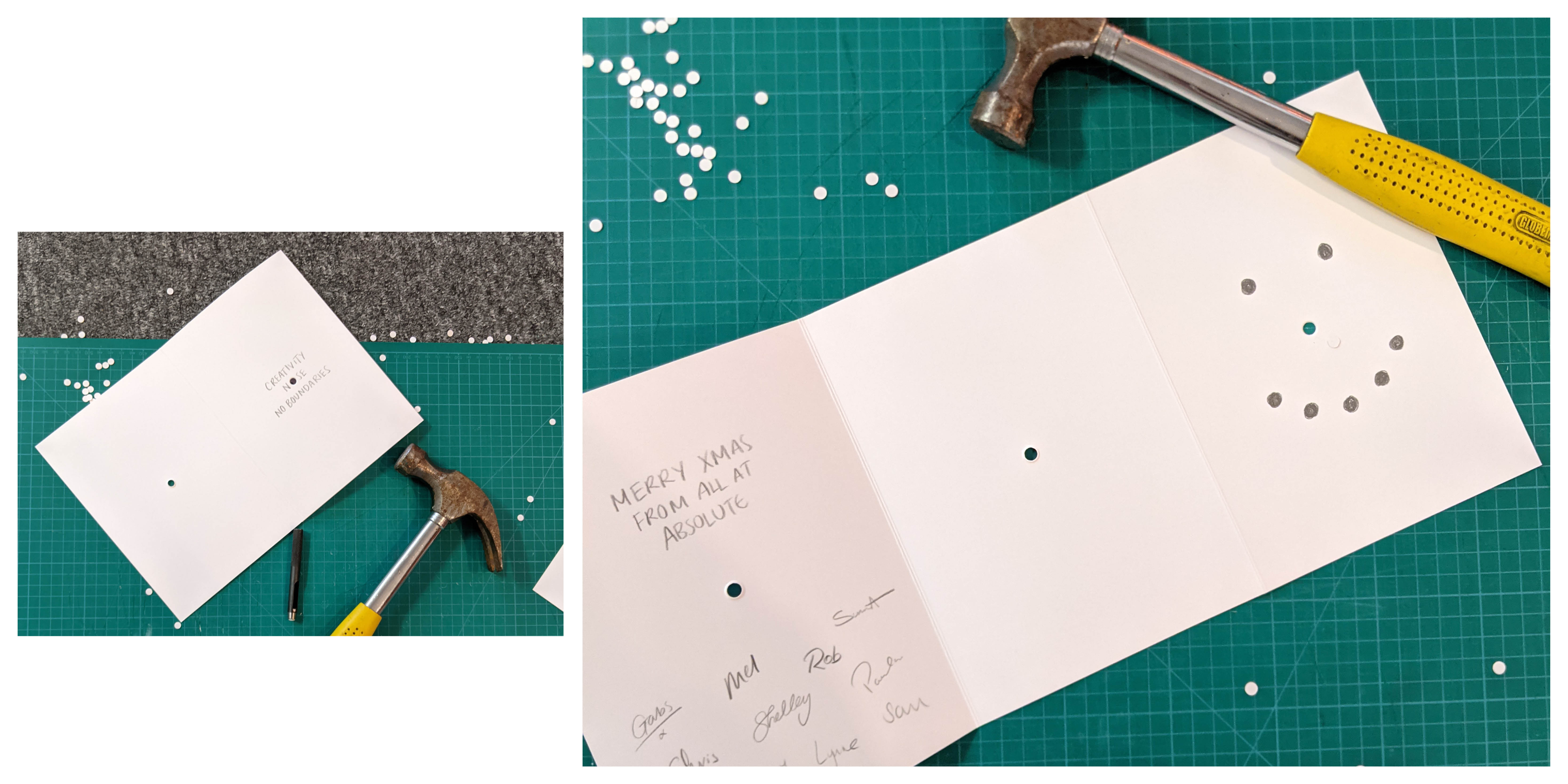 All our cards are out with our clients now and we're hoping our snowman won't have melted by the time the new year comes around.