06 / 09 / 2013
Rock Paper Scissors JavaScript Event
Author
Category
Share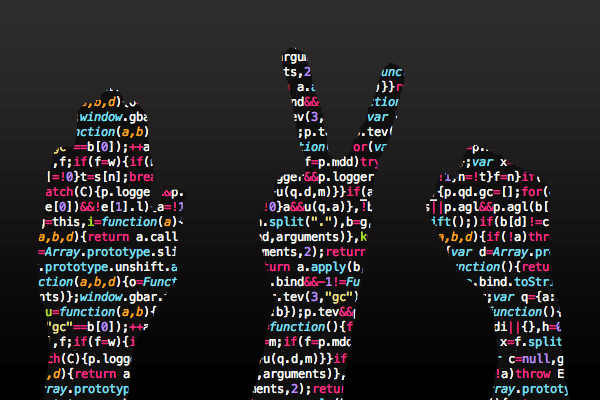 Martin heads up manc.js 'A monthly braces embrace in Manchester'.
A great meetup that I'd recommend if you'd like to dive further into JavaScript.
Last night he ran a 'rock-paper-scissors tournament'.
It was great fun!
The basic premise was that he had a server up and running (now available on GitHub http://github.com/martinrue/rock-paper-scissors).
People could register, setting up their own user name and submit their JavaScript code.
Martin would then run the game, that would play 50 hands.
After the game ran, you could see the rankings and also what hands were played, allowing you to work out how to beat your opponents and make it more difficult for them to beat you.
'iLee' wrote up an interesting article about his approach http://ilee.co.uk/rock-paper-scissors-manc_js.
At one point I managed to come out on top, but that soon changed :p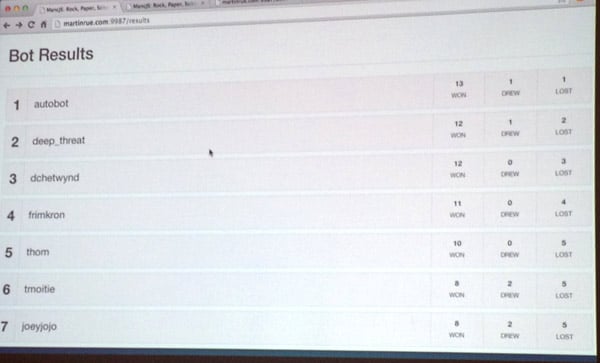 Congrats to the guy who won (sorry, didn't catch your name).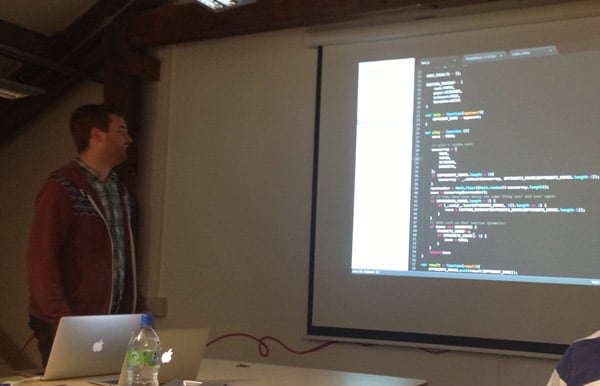 Thanks to Manchester TechHub for providing the space and Martin Rue for putting on the event and creating this excellent event.
Anyone fancy a re-match?