02 / 08 / 2021
Painting a Persona Portrait
Author
Category
Share
So who are they? Your customers? Your audience? The real people that engage with your brand? And more importantly, where can you find them? These are the questions we often ask our new clients. And more often than not, they're not sure who they really are. Sometimes they think they know. Sometimes they do actually know. And if they do, then we're usually presented with a concise 'persona profile' document.
If you've got anything to sell, whether that's a product or service, you need to know who you're selling to. Where they live. Where they visit. What bus or train they catch. Their age. Their sex. Their personal interests. Do they like red? Blue? Yellow? – I think you get the picture. And it's this customer portrait picture that we need to paint in order for us to understand who they are and why they would buy into your brand.
At Absolute we are strong believers in all of our brand, campaign and digital projects, so much so that we lead with the emotional rather than the rationale. The WHY and not the WHAT. To be able to curate a narrative that talks to your audience we need know WHO are they and what language they speak and yes this may not be just English (pardon the pun). Remember your customer will have their owns goals, motivations, frustrations, and pain points? Connecting with those making purchasing decisions, making them feel understood, and showing them how you can help solve their specific problems will encourage your consumers to trust your brand and will help build authority in your industry.
So, what is a persona?
A "Persona" is a fictional representation of an actual customer type based on data and research. Customer personas are vital to consider at the early stages of any project, whether this be a re-brand, a launch campaign or a new website, by understanding the consumer before any planning and bringing them to the forefront will be vital to success. Personas provide the team and client a shared understanding in terms of goals and objectives.
Who are you?
Personas generally include the following key pieces of information:
Persona Group e.g. Sole Trader / Small Business Owner
Fictional name e.g. Rachel
Job titles responsibilities - Key Decision Maker
Demographics such as age, gender, education, location and family status
The goals and challenges
Pain points or frustrations
Channels to engage via e.g. Media, Social Media, Events, Email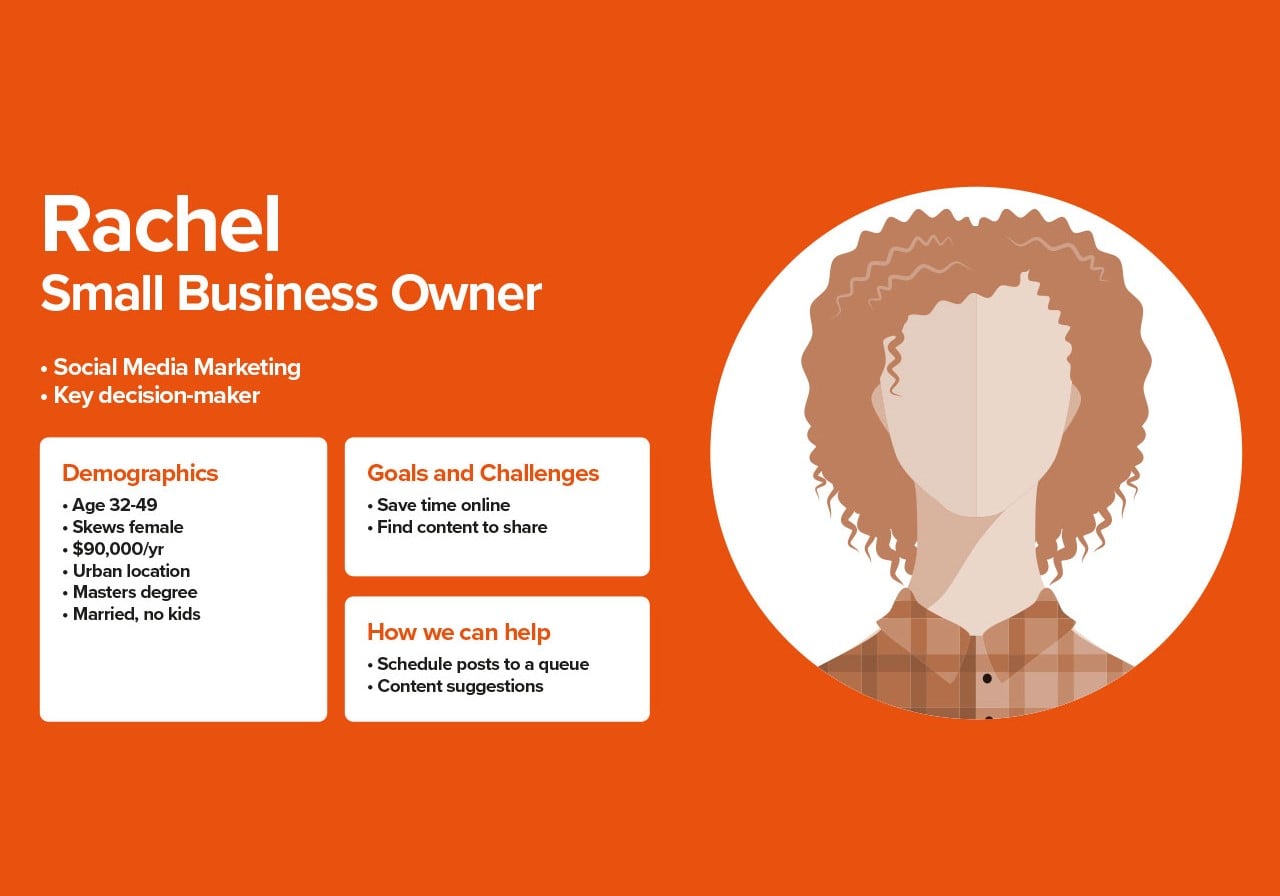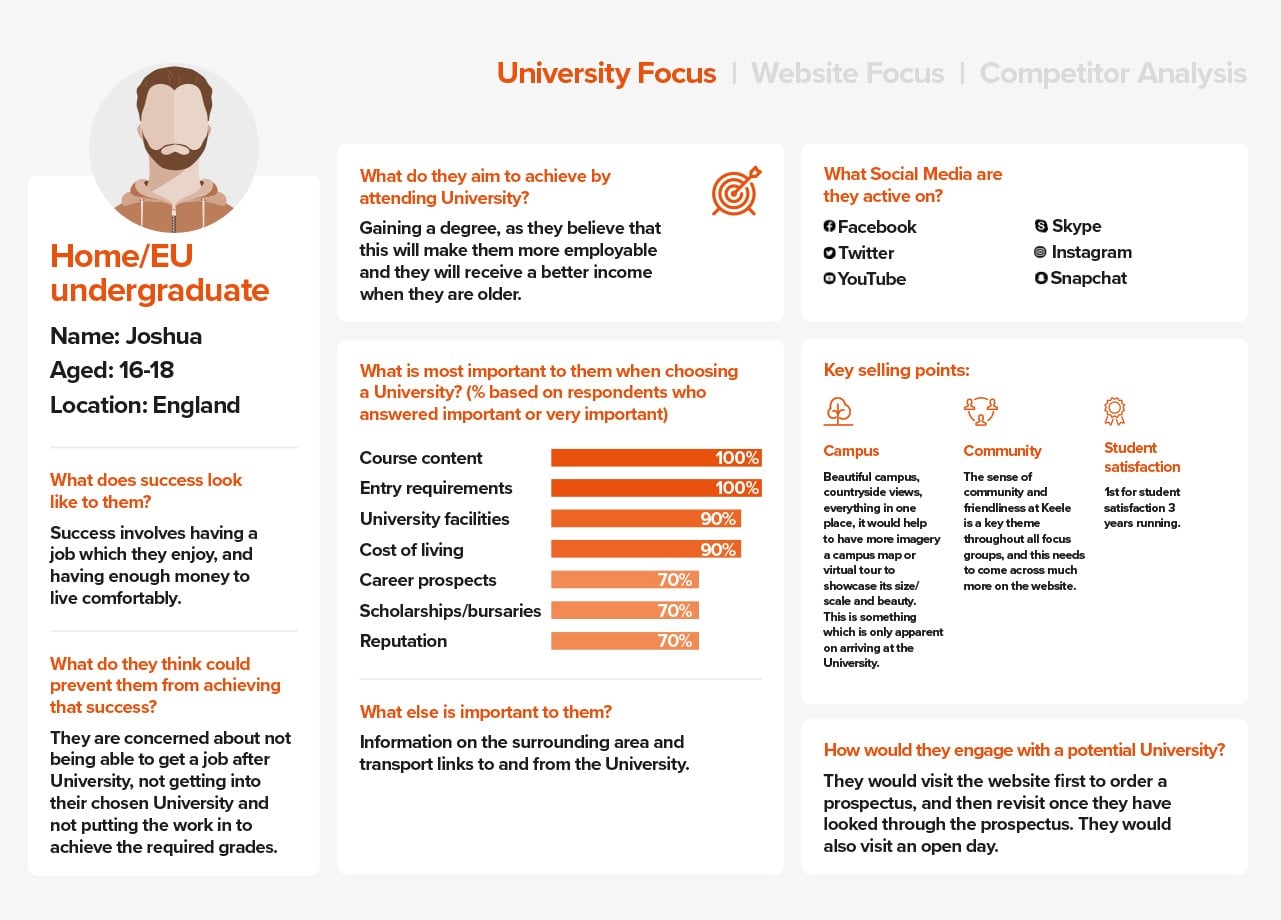 How do we use personas in a campaign strategy?
At the most basic level, developing personas allows us to create content and messaging that appeals to your target audience. It also enables us to target and personalise activity for different segments of your audience and to reach them via the most relevant channels.
Dependent on your type of business you could have as few as one or two personas, or as many as 10 or 20. Many of our University clients have a large number of persona types across internal and external stakeholders. We believe it's important to regularly re-visit your persona groups, as your service / offering may have changed since they were created and your customer's needs evolve. By continually understanding and analysing your customer data and insight, seeking customer feedback your personas will be relevant and remember you can always develop more personas later if needed.
If you want to know more about the importance of developing your own set of personas and how you can reach more relevant customers then please get in touch, we love to talk all things marketing here at Absolute.