23 / 03 / 2022
Strengthening Absolute's Marketing Arm
Author
Category
Share
Meet Helen, Marketing Manager for Absolute
The dreaded 'Covid' for me put life into perspective towards the end of 2021 - realising you should live to the fullest, step out of your comfort zone and challenge yourself.
Here's where fate stepped in, as I came across the Marketing Manager position at Absolute purely by chance, I was drawn to the company culture, ethos and team spirit. I knew this was the game changer in my career that I needed.
A Team Player through and through.
Sport has always been a huge part of my life and I regularly raise money for charities, whether that's running a local 10K run or half marathon, abseiling down Liverpool Cathedral or this year hopefully doing a skydive!
Badminton is my main passion - I play weekly in the Southport league, as well as try to run at least twice a week.
On top of all this, I'm a trustee for a local Chorley based charity called High Five who provide days out and activities for families with children who have severe learning disabilities. A charity very close to my heart as my son has SLD.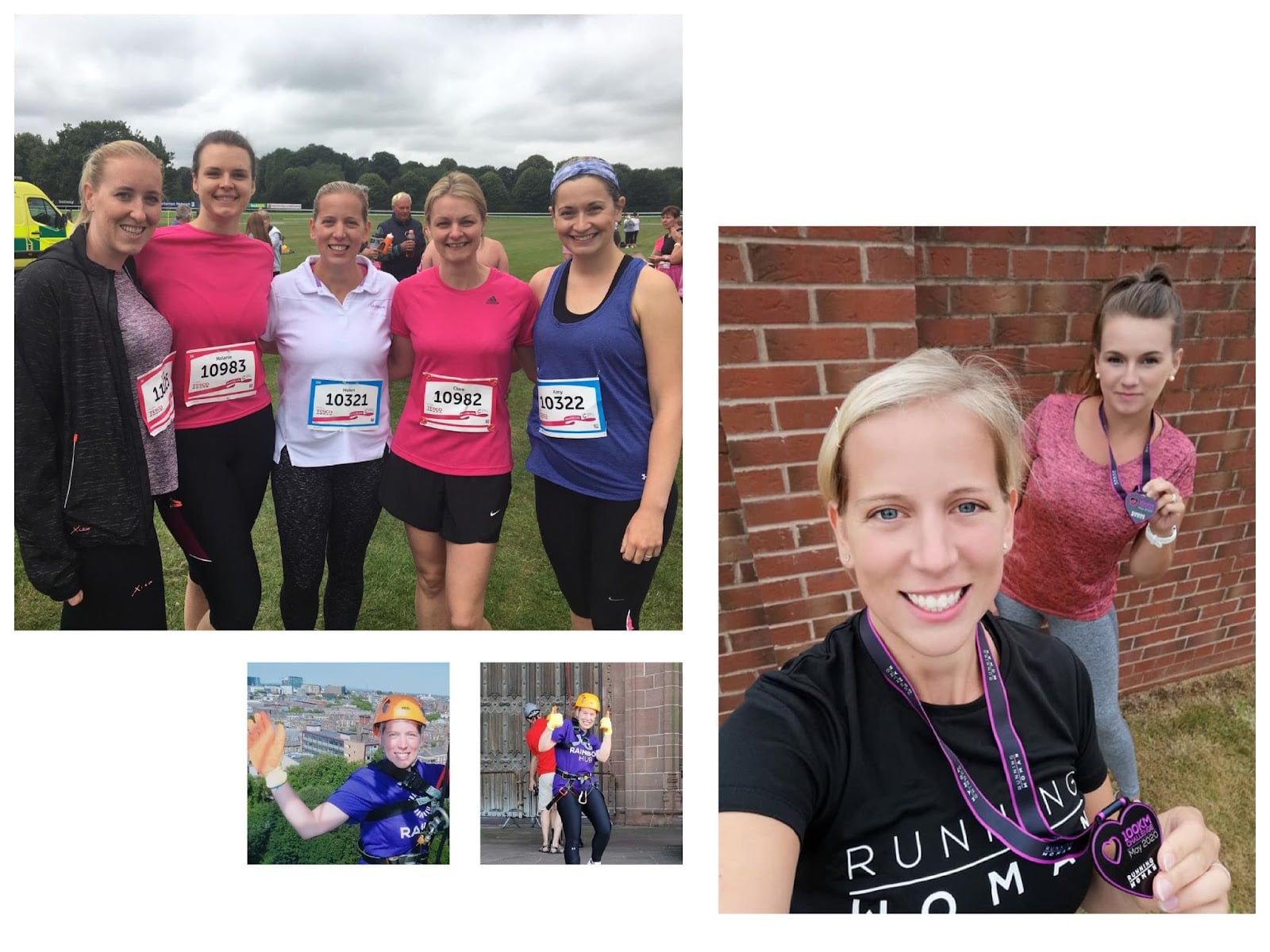 Don't worry, I'm not always in leggings and sweat-tops though! Theatre trips and a few gins on a Saturday night always go down well but above all else spending time with friends and family is a must!
From sports and fitness to an eclectic mix of business.
My previous role was working at the largest sports and leisure retailer - JD. With 12 years of service, I worked with well established brands such as Nike, adidas, Puma, Under Armour and TNF.
Here I worked collaboratively with each brand to deliver industry led campaigns exclusively for JD, providing a point of difference amongst competitors, whilst maintaining the identity of the brand. Part of my role was to manage and coordinate the execution and delivery of campaigns to approx 800 doors in the UK and EU.
With this experience in my locker, as part of Absolute's team I'm looking forward to working with a wider roster of clients from a variety of industry backgrounds to implement and deliver marketing strategies that are cutting edge and provide a fully integrated campaign.
Future goals.
Having joined Absolute in February, I am really looking forward to working collaboratively with the highly experienced team here, whilst bringing a new and dynamic approach to the marketing mix as Marketing Manager.