01 / 04 / 2022
Drum Roll please….Absolute's Simon Allman joins the judging panel for The Drum Roses Awards 2022
Author
Category
Share
The Roses Awards celebrate and emphasise that many of the UK's most talented creatives also work outside of the biggest cities. Here at Absolute we have been great supporters as well as fortunate winners of some of the most prestigious prizes at the awards but this year we have even more reason to celebrate.
Simon Allman, Creative Director here at Absolute has joined the judging panel for the 2022 Awards with the ceremony taking place on the 25th May.
With nearly 30 years' working in the creative industry, Simon has a wealth of experience with brand development, campaign strategies and digital direction with a great number of clients and in a wide range of business sectors, from Arts and Entertainment to Construction, Retail, Education and Sport. In his 8th year at the agency, Simon is responsible for the creative output, brand strategy and managing the design team. Over the years he's received many creative awards for his work, most notably for projects with the BBC and Merseyside Police.
Our 2021 Christmas card design 'Creativity Nose No Boundaries' has been entered into the Self Promotion category. It provided us with a chance to send out a promotional piece to our clients that was festive, distinctly Absolute and hadn't been done before. Sounds simple enough right?! But sometimes it's the simplest ideas that are the best and you'll be hard pressed to find a simpler idea than a white sheet of paper and an orange carr... pencil.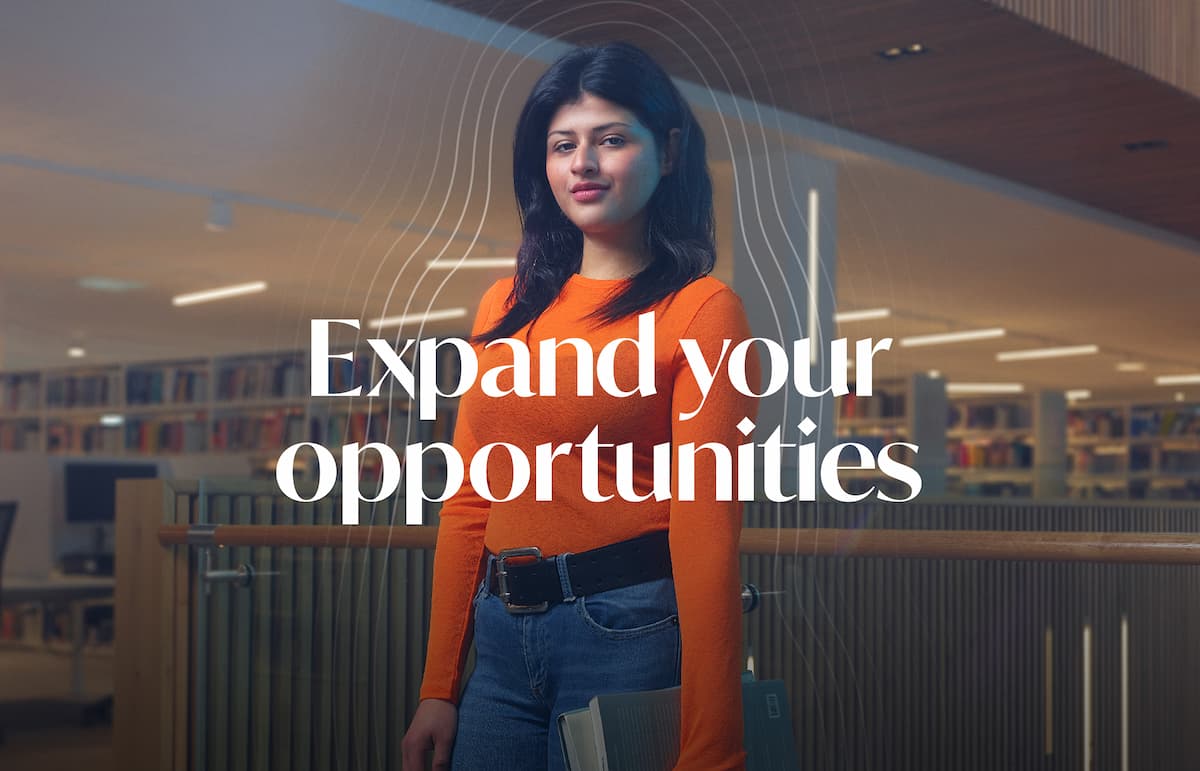 We have also entered 'Expand your opportunities' campaign with Edge Hill University into the photography category. Edge Hill needed a student recruitment campaign which separated them out from their competitors. The 'Expand your opportunities' campaign is centred around a ripple effect idea in its messaging and graphics but it's the beautiful, aspirational photography of the real students which have helped Edge Hill really stand out from the crowd.
To read more about these two campaigns please click on the links below:
Creativity Nose No Boundaries:https://absolute.agency/articles/blogs/christmas-card-21
Expand your opportunities:https://absolute.agency/client/edge-hill-university/expand-your-opportunities
The shortlist of nominations will be announced on the 22nd April.